Karl David Cameron
Rogers, AR, 1947 - 2017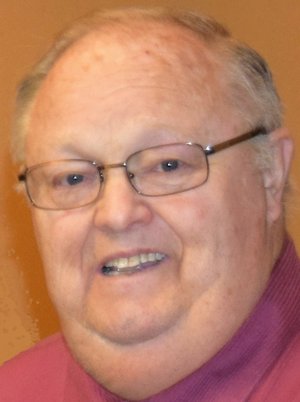 Karl David Cameron (69) was born on August 12, 1947, in Lamar, CO, to Donald & Joan (Osten) Cameron. He passed away June 16, 2017 in Rogers, Ark.
He was raised in SE Colorado on the family farm close to Pritchett, Colo. The family moved to Las Animas, Colo., and he graduated from Las Animas High School in 1965. Immediately after graduation he moved to Alamosa, Colo., to attend Adams State College, where he later met Sandra (Acheson), whom he married on March 17, 1966. Their two sons Don (Hoss) and David were born in Alamosa.
Camerons moved to Liberal, Kan., in 1971, where Karl began working for a natural gas transmission company, Panhandle Eastern Pipe Line. They lived in Liberal, Hugoton, and Lakin, Kan. He retired from PEPL after 30 years, and he then spent six years working as custodian/maintenance at the grade school in Deerfield, Kan. While living in Lakin, Karl served eight years on the Lakin City Council.
Karl loved repairing cars, motorcycles, boats, campers, houses, and upholstery sewing. Over the years he had more than 75 cars, boats, motorcycles and camping trailers that he rebuilt and repaired, and he remodeled or added on to several homes in the Hugoton and Lakin area. He loved spending time with his family, photography, and upholstery work.
Karl is survived by his wife of 51 years Sandra, his two sons, Don (Hoss) and wife Robin of Rogers, Ark. and David and wife Brenda of Reedsburg, Wis.; five grandchildren, and three great-grandchildren, and many friends and neighbors. He is preceded in death by his parents and only brother Ed Cameron.
Visitation will be 5 p.m. to 7 p.m. Wednesday, June 21 at Rollins Funeral Home in Rogers. Funeral services will be held at 10 a.m., Thursday, June 22 at the Rollins Funeral Home Chapel. Burial will follow at Bentonville City Cemetery in Bentonville. Memorials in lieu of flowers may be made to a scholarship fund or charity of their choice in Karl's name. Arrangements are under the care of Rollins Funeral Home of Rogers. www.rollinsfuneral.com.
Published June 20, 2017
OBITUARY SUBMITTED BY:
Rollins Funeral Home
1401 W. Hudson Rd, Rogers, AR
Phone: 479-631-6617