Lyn Falk Drake
Pine Bluff, AR, 1944 - 2017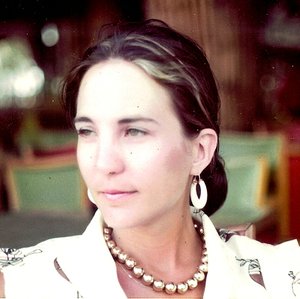 Lyn Falk Drake,72, died Sunday, June 18, 2017. She will be profoundly missed by those who knew her. Lyn was born on August 20, 1944, to the late Berlyn and Dick Falk in Jackson, Mississippi. Her parents moved to Jonesboro, Arkansas, where Lyn grew up. She graduated from Holy Angels Academy, as Valedictorian and from the University of Arkansas in Fayetteville. Lyn was a member of the Delta Delta Delta Sorority.
Lyn married Ted Drake in Jonesboro, on September 28, 1968. After moving to Pine Bluff, she became well known for her sense of style and entertaining. Friends well remember the wonderful dinners and holiday parties hosted by Lyn. The years of the Christmas Tree Trimming Parties could hardly be forgotten. Her flare for decorating carried over to many volunteer projects. Whether it was Fifty for The Future or hosting a visiting artist at the Arts and Science Center for Southeast Arkansas, she was often called upon to help.
Lyn had a love for traveling, reading and just being in Hot Springs at the lake house. She was an excellent cook, serving on the cookbook committee when Southern Accent, the Junior League of Pine Bluff Cook Book, was published. Many of her favorite recipes were from Dick Falk's collection; some of which her friends could never get her to share! One of the best Jr. League projects we can attribute to Lyn was the historic Red Stocking Follies which she co-chaired. This was a city sensation bringing out local talent we scarcely knew existed!
Lyn had been a member of the Junior League of Pine Bluff, the Mathontes Club, The Book Club, her Birthday Group, and The Sports Car Club of Southeast Arkansas. She also very much enjoyed her Mahjongg group.
Even though one would not describe Lyn as an extrovert, her many friends were extremely important to her. In addition to friends with whom Lyn travelled, shared books or movies, and life in general, she would want to mention the true friendships she shared with the ladies who for years made having fried chicken on Thursdays at the Pine Bluff Country Club very special to her. Also, to mention Margaret Boston, with whom she had a strong bond of friendship and Randy Conway whose loyal assistance she very much appreciated.
Lyn is survived by her husband Ted Drake, cousin,s Ann and Al White Jr., Al White III and his children, Kes and Sam White, Allyson White Lewis and her children, Abby and J. Mark Lewis, Erika and Broek Breshears and their children, Drake and Ashton, and Alexa Nolen, daughter of the late Kristin Clubbs Thomas. Our small world will be a little less bright without Lyn in it.
A memorial service will be held at Graceland Cemetery in Pine Bluff, Thursday, June 22nd at 4 p.m. A party of Lyn's design will be held at the Pine Bluff Country Club, 1400 West 46th St. following the service.
Lyn had a large place in her heart for St. Jude Children's Research Hospital, P.O. Box 1000, Department 142, Memphis, Tenn.N 38148, and for the Arts and Science Center for Southeast Arkansas, 701 S. Main St., Pine Bluff, Ark. 71601. In lieu of flowers, please consider a donation to either or to a charity of your choice. Online condolences: www.ralphrobinsonandson.com.
Published June 20, 2017
OBITUARY SUBMITTED BY:
Ralph Robinson & Son
807 South Cherry Street, P.O. Box 5254, Pine Bluff, AR
Phone: 870-534-3131