Meredith Weinstein Baskin
of Little Rock, AR, 1983 - 2018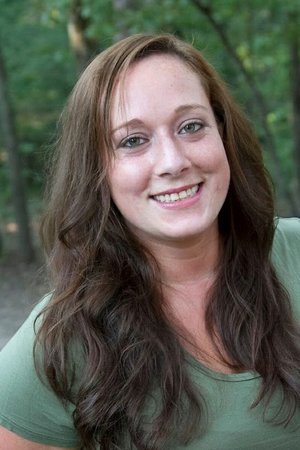 MEREDITH ROSE WEINSTEIN BASKIN, age 34, died peacefully on Wednesday, Aug. 8, 2018 after a long battle with opioid addiction. She was born on Dec. 1, 1983 in Little Rock, Ark., the daughter of Susan Weinstein and the late Jeffrey Baskin. After graduation from Central High School, she began her studies at UALR, ultimately graduating as a registered nurse with honors from UAMS in 2008. She went on to practice as a nurse at UAMS and several private clinics in the Central Arkansas area. She loved her work and was a caring, committed health professional who was universally loved by her patients.
In 2010 she had a snow sledding accident that resulted in a painful fracture of her back. Thus began her use of opioids, first for her back pain, then needing more and more as she became addicted, ending in the use of heroin. After repeated rehab locally to recover, she moved to Los Angeles in 2017 and entered a long-term Jewish residential rehabilitation center in an earnest attempt to rid herself of her addiction. She worked exceptionally hard to become clean over the course of 16 months. She found new work, new friends, renewed faith, and a loving, supportive community in Los Angeles that honored her desire to remain clean.
Addiction, hidden or not, remains a serious disease in this country. She was only 34 and should have had a long joyous life ahead of her. We write this not to dishonor Meredith's memory. Rather, it is to once again shine a personal light on the epidemic that is ravaging so many young lives. More often than not, opioid addiction is misunderstood and stigmatized. It does not stem from a lack of personal conviction to overcome it. It is not borne of laziness. Rather, it is a disease of the brain that lurks within addicts (reformed and current) for as long as they live. Meredith was unconditionally loved by her family. We are proud of the sincere struggle she put up to overcome this disease, and heartbroken by her untimely death. Meredith was filled with kindness and giving, while struggling silently within. She had a heart of gold and a warmth that radiated. Now she is free of the demons inside her.
Meredith is preceded in death by her father, Jeffrey Baskin. She is survived by her loving mother, Susan Weinstein, her brothers Bernie Baskin (Yvonne Quek) and Danny Baskin (Ashley Byers), as well as a large extended family.
Funeral arrangements are being made by Griffin Leggett. Burial will be at Oakland Jewish Cemetery in Little Rock with a private, graveside service. Donations may be made to Beit T'Shuvah (Los Angeles, Calif.), The Oasis (Little Rock, Ark.), Synagogue Agudath Achim (Little Rock, Ark.) or to your favorite charity.
Published August 13, 2018
OBITUARY SUBMITTED BY:
Griffin Leggett Healey & Roth
5800 West 12th Street, Little Rock, AR
Phone: 501-661-9111