J. Noal Lawhon
Sherwood, AR, 1945 - 2018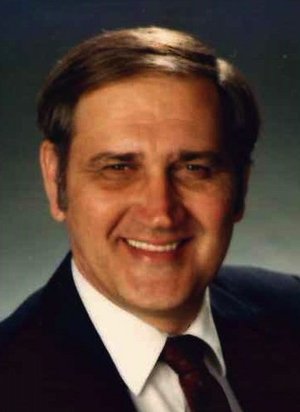 Mr. J. NOAL LAWHON II, resident of Sherwood and former resident of McCrory, passed away on Tuesday, February 6, 2018. He was 73 years of age.
Visitation will be Thursday night, February 8, from 5-8 p.m. at the North Little Rock Funeral Home. Mass will be at the Immaculate Conception Catholic Church in North Little Rock Friday afternoon, February 9, at 1 p.m. with Father John Wakube, officiating. Graveside services will be held at Fakes Cemetery in McCrory.
Mr. Lawhon was born in Batesville, Arkansas on January 5, 1945, the son of J.N. (Jay) Lawhon and Lillian Swanson Lawhon. He was raised an only child and had the full attention of not only his parents but his grandmother, Elizabeth Swanson, who thought the sun rose and set in him.
Mr. Lawhon was a graduate of McCrory High School and the University of Arkansas where he received a Masters Degree in Business. In 1968 Mr. Lawhon married the former Joanna Jaworski and together they had three children, Sheree Stasia Winder, J. Noal Lawhon III and Thane Joal (T.J.) Lawhon. Before the children were born, he and his wife worked side by side at the family business, Lawhon Farm Services in McCrory. After Sheree was born, Joanna retired and Noal partnered with his dad and together they built the business into more than just a farm supply store. It became the hub of the agricultural services in Woodruff and surrounding counties through the hard work of his employees who he considered family. In 1988, his company earned, under Noal's leadership, Arkansas' business of the year award presented by then Governor Bill Clinton. In 1992 Noal launched the Delta Seed Company which became one of the largest seed companies in the Mid-South. His search for new opportunities in agriculture took him as far as Hawaii, Brazil, Russia, and Greece.
Noal had an illustrious career in the agriculture industry with more accomplishments than can be listed, but most important to him was his time as part of the Southern Seed Association where he served as president in 1992, Arkansas Seed Dealers Association where he served as president in 1977, and the Arkansas State Plant Board where he served as a member of the board of directors from 1998 to 2013. In 2010, he was awarded the Pioneer Award by the Arkansas Seed Dealers Association for his many years of outstanding service to the seed industry.
In 2013, Mr. Lawhon was presented the McCrory Citizen of the Year Award and he graciously accepted it with his family by his side. A man of character, a son, husband, father, and good friend to many, Mr. Noal answered the call of duty to be a good citizen and help those in need. He continued to oversee his businesses in McCrory, sometimes by phone but often in person. He was always just a phone call away. He was a man of many talents and one employee described him as "tall in stature and big in heart." This proved to be true over and over during his lifetime.
Mr. Lawhon is survived by his loyal wife, Joanna, one daughter, Sheree Winder of Bauxite, one son, T.J. Lawhon and wife Mandy of Little Rock, five grandchildren Katelyn, Kinsley and Carter Winder of Bauxite, and Evan Marie and Jay Lawhon of Little Rock. He was preceded in death by his grandmother, Elizabeth Swanson, parents, Jay and Lillian Swanson Lawhon and one son, J. Noal (Trey) Lawhon III. Pallbearers are Steve Currie, Jim Newell, Randy Currier, Don Compton, Bobby Swanson, and Ken Wischkamper. Honorary pallbearers are Bill Crawford, Emmett Garner, Wayne Moffett, Randy Milligan, Dean Overstreet and Mitch Wood.
Memorials may be sent to the Michael J. Fox Foundation (michaeljfox.org) or the World Christian Relief Fund, P.O. Box 970, McCrory, Arkansas 72101. Online obituary at www.SmithFamilyCares.com.
Published February 8, 2018
OBITUARY SUBMITTED BY:
North Little Rock Funeral Home
1921 Main St, North Little Rock, AR
E-mail: mail@nlrfh.com
Phone: 501-758-1170