Robert Luther Shults Jr.
Little Rock, AR, 1925 - 2018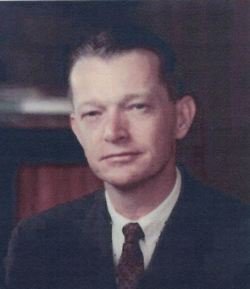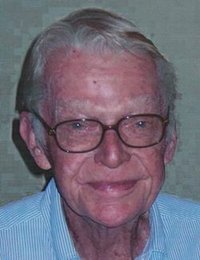 Robert Luther Shults Jr., died on September 11, 2018. He was born in Pine Bluff, Arkansas, on October 25, 1925. He was the only child of Luther Shults and Gay Moseley Shults, and his parents raised him in a home steeped in love, faith, family, and discipline. Robert Shults was a man of passion. He never took one day of life for granted, and he launched into every new adventure with enviable gusto.
Bob was passionate about family. He grew up in Pine Bluff, with a large and devoted extended family nearby. He loved Pine Bluff and reminisced merrily about his childhood and school days, despite a dearth of material resources during the Great Depression.
He married Barbara Taylor, from Arcadia, Louisiana, his wife of more than 68 years, in 1950. Together, they modeled family life for their children and legions of others, with a steady stream of acts of love and generosity. Initially the only lawyer in his and Barbara's families, he assisted dozens of family members with legal issues over the years, always without any thought of compensation.
Bob was a decorated combat soldier in World War II, serving three and one-half years in the U. S. Army Infantry, including two and one-half years in France and Germany during and after the war. He was awarded the Bronze Star for Valor, a battlefield commission as a Second Lieutenant at age 19 (then one of the two youngest commissioned officers in the European Theater), the Army Commendation Medal, and a Presidential Citation, all for his heroic service during the war. He seldom talked about his war experiences, in part because he did not want anyone to glorify war or to minimize its horrors. Bob was passionate about peace and adamant that war should be a last resort.
Bob was passionate about education. He graduated from Pine Bluff High School in 1943. He developed a deep and lasting appreciation of public schools, where he learned that students could succeed through their own abilities and hard work, regardless of wealth or family prestige. Always grateful for the opportunities the GI Bill gave him, he graduated cum laude from Louisiana State University in 1950. He attended Harvard Law School, where he served as an editor of the Law Review and graduated cum laude in 1953. During the Little Rock school crisis in the late 1950's, Bob and Barbara joined others in taking courageous stands and working with tremendous energy to support and save the Little Rock Public Schools, to urge compliance with federal court orders, and to overcome threats of physical violence and economic reprisal spawned by prejudice and fear. Bob served as a member of the Board of Trustees of the University of Arkansas from 1970 to 1979 and was Chairman from 1976 to 1978. In 1981, he was awarded an honorary doctor of laws degree by the University of Arkansas for his contributions to academic freedom. Bob had a burning desire to learn and to understand, which he pursued all his life, and he fostered in his children and grandchildren and in young lawyers and others he mentored over the years a belief in the value of education. He and Barbara have an extensive library at home, and, in recent years, when he was not in his law office, he was home reading -- always learning.
Bob loved Arkansas -- its people and its natural resources. He always believed in the great potential of the state. After law school, despite opportunities all over the country, he returned to Arkansas to practice law. He practiced with Wright, Lindsey & Jennings (later Wright, Lindsey, Jennings, Lester & Shults) until 1965, when he and the late Edward Lester formed the firm of Lester & Shults. The firm evolved, with different lawyers over the years, and Bob remained a partner until his death. He mentored dozens of younger lawyers and inspired countless with his passion for justice and truth.
Active in Bar Association work, Bob served as President of the Pulaski County Bar Association in 1971-72 and Chairman of the Executive Committee of the Arkansas Bar Association in 1968-69. He was a Fellow of the American Bar Foundation and the Arkansas Bar Foundation and a member of the American Judicature Society. He received both the Arkansas Bar Association's Outstanding Lawyer Award and the Pulaski County Bar Association's Outstanding Lawyer Citizen Award.
Bob's civic activities were too numerous to catalogue. He was a member of St. Paul United Methodist Church for sixty-four years, where he served in almost every lay capacity. He had a strong faith, manifested in his life of love and service. During the 1960's and the 1970's, he led and worked with programs to reduce poverty, to increase economic opportunity, and to improve race relations in Pulaski County, and he continued those missions through his later charitable activities.
Though a lifelong Democrat, Bob recognized in his good friend Judge Tom Eisele and in Governor Winthrop Rockefeller, both Republicans, their shared values of fairness and justice for all people. Bob was a director of the Winthrop Rockefeller Foundation from its inception in 1973 to 1983, serving as chairman from 1973 to 1981. He served as a trustee of the Winthrop Rockefeller Charitable Trust from its creation in 1974 until his death, through which he helped create important institutions and programs in Arkansas, such as the Arkansas Center for Health Improvement. He effectively urged that all of Arkansas's hundreds of millions of dollars from the 1998 national tobacco settlement be used for public health improvements in Arkansas (Arkansas was the only state that did so), including the creation of Arkansas's School of Public Health at UAMS. He also worked to ensure that, according to Rockefeller's wishes, money from the Governor's estate was used in Arkansas to improve the lives of Arkansans.
Bob was passionate about the outdoors, especially in Arkansas. He enjoyed camping, hunting, and fishing with family and friends throughout his life. Conservation, protection of the environment, and resource management were priority interests. In 2003, he was honored as the first recipient of the Robert Shults Audubon Award, created to recognize outstanding contributions to the mission of the National Audubon Society in Arkansas. He served as a director of the National Board of the National Audubon Society from 1980 to 1986. He also served as a director of Winrock International Institute for Agricultural Development from 1987 to 1999, and as a long-time director of Winrock Farms, Inc.
Bob hated to waste things, including time. He spent his time on earth wisely and effectively trying to make the world, and particularly Arkansas, a better place for all people, especially those who were not as fortunate as he considered himself. Yet, he always had time to show his family and friends that he loved them.
Robert Shults is survived by his wife, Barbara Taylor Shults; son, Steve Shults (Murry Newbern); daughter, Gay Shults MacQueen (Don MacQueen); grandsons Ed MacQueen (Barbara MacQueen); Ian MacQueen; Grant MacQueen; Henry MacQueen; Peter Shults (Amanda Orcutt); and John Shults; and nine great-grandchildren.
A private family burial will be held in Pine Bluff. Visitation will be at Ruebel Funeral Home, 6313 West Markham Street, Little Rock, Arkansas 72205, from 5:00 to 6:30 p.m. on Friday, September 14, 2018. A memorial service and celebration of Bob's life will be held at 11 a.m. on Saturday, September 15, 2018, at St. Paul United Methodist Church, 2223 Durwood Road, Little Rock, Arkansas 72207. Memorial gifts may be made to St. Paul United Methodist Church or a charity of your choice. Arrangements by Ruebel Funeral Home, Little Rock, Arkansas.
Published September 13, 2018
OBITUARY SUBMITTED BY:
Ruebel Funeral Home
6313 West Markham Street, Little Rock, AR
Phone: 501-666-0123
http://www.ruebelfuneralhome.com