Barbara M. Bradford
Fort Worth, TX, 1925 - 2019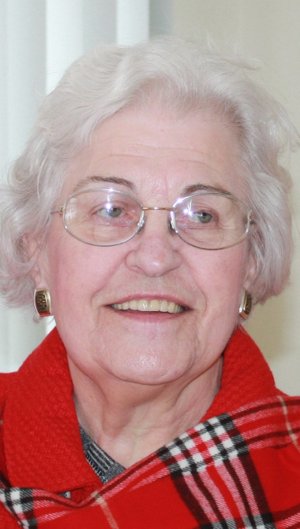 Barbara M. Bradford passed away in Ft. Worth, Texas on January 23, 2019 at age 93. The daughter of Thomas Baker and Bertha Stuck Baker, she grew up in Plumerville, Arkansas. She held B.S. and M.A. degrees in education from the University of Arkansas. Professionally, she started as an instructor in early childhood education at the University of Arkansas in Fayetteville.
After moving to Sumter, South Carolina in 1966, she worked in a behavioral therapy center, was director of a church preschool, the director of preschool at a local private school, and owned a boutique gift shop in the local mall. While there, she and her family were active members of First Baptist Church and Alice Drive Baptist Church. She regularly taught flower arranging classes and was active in leadership at Village Baptist Church, Bella Vista. She and her husband Dale were founding members of two churches in Arkansas – University Baptist Church, Fayetteville, and Village Baptist in Bella Vista, Ark.
She is survived by her three sons: Charles Bradford of Indianapolis, Indiana, Randall Bradford and wife Debbie of Ft. Worth, Texas, and Robert Bradford and wife Mary of Overland Park, Kansas, four grandchildren, a nephew Tom Clark and niece Sharon Barrie both in Michigan. She was preceded in death by her husband of 60 years, Dale T. Bradford and a sister, Mary Folk of Clarkston, Mich.
Burial will be in Fayetteville National Cemetery, Fayetteville, Arkansas next to her husband. A memorial service for family and friends will be held in early summer 2019. In lieu of flowers, the family requests that contributions be made to the Alzheimer's Association at alz.org or the Annie Armstrong Easter Offering of the Southern Baptist Convention at https://www.anniearmstrong.com.
Published April 3, 2019