Samuel Paul Spikes
of Little Rock, AR, 1935 - 2019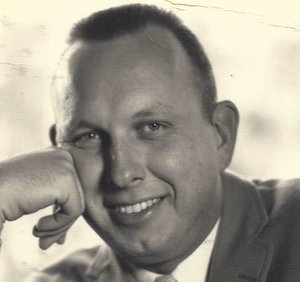 Samuel Paul Spikes, 83, of Little Rock, passed away Saturday, March 30, 2019 after a long battle with heart disease.
He is survived by his daughter, Mary Beth (Spikes) Harper (Sam), of Georgetown, Texas and their four children, Adam, Stephanie, Elizabeth and Alex, and daughter Taylor (Spikes) Lambert of Beebe, Ark., and her daughter, Charlotte. He's also survived by his loving partner, Jenni Shay. He was predeceased by his father, Paul Hughes Spikes, mother, Virginia (Bratcher) Spikes Wilson, son, Samuel Scott Spikes, and son-in-law, Justin James Lambert.
Sam lived in Little Rock for most of his life. He attended Central High School, Castle Heights Military Academy and the University of Arkansas. Sam had a passion for life and was an avid outdoorsman and accomplished athlete. In 1951 he was the Tri-State Archery champion using the bow that was handmade for him by Ben Pearson. One of his favorite pastimes was canoeing North Sylamore Creek and collecting Indian artifacts.
In 1974, he built White Oak Stables which he operated for 9 years. He won over 100 horse shows, including two state championships in 1974 and 1975 on his beloved horse, Statesman. Sam loved the game of golf and began playing at the age of 19. Throughout his life he won 36 tournaments including the Arkansas Open in 1959, and in 1965 broke Arnold Palmer's record at Rosswood CC. He was also a 3 time champion of the 4th of July War Memorial tournament. In 2010 he was inducted into the Arkansas Golf Hall of Fame.
Another love of Sam's was chess. He made his own chess boards, some of them with 7 different kinds of wood. In 1964 Sam sponsored chess grandmaster Bobby Fischer to come to Little Rock for an exhibition and Bobby stayed a week living at Sam's home, spending days learning to play golf and nights teaching Sam chess, which he said neither one of them got very far. Sam went on to reach the ranking of expert in chess in 1968. Throughout his various accomplishments, Sam also owned an insurance agency for 28 years. His sense of humor and his playful spirit will be greatly missed.
Services will be held Saturday, April 6 at 10 a.m. at Little Rock Funeral Home, 8801 Knoedl Ct. (NW corner I-630 and Barrow Rd.), Little Rock. Sam's online guestbook may be signed at www.littlerockfuneralhome.com.
Published April 3, 2019
OBITUARY SUBMITTED BY:
Little Rock Funeral Home
8801 Knoedl Ct., Little Rock, AR
Phone: 501-224-2200