Orville "Buck" Plunkett Jr.
of Little Rock, AR, 1934 - 2019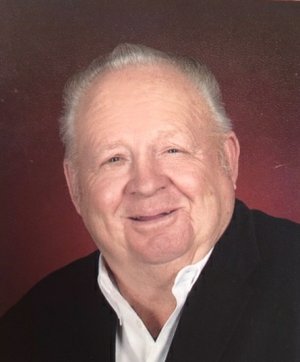 ORVILLE "BUCK" PLUNKETT JR. passed away from complications of Alzheimer's disease on Friday morning. While living in the Clarebridge unit of Brookdale Chenal Heights these past 21 months, we have seen a side of our dad we hadn't seen before. In addition to his caring for his family always, he became so much more mellow and appreciative of the love and compassion he received from everyone around him. He was always responsible to his family from an early age running his dad's ice route as a young boy; then, supporting his family of 4 kids all before he was 25. Born March 8,1934 to Lois and Orville Plunkett Sr., the oldest of six, he was never known to be lazy or irresponsible by any of his family. Always known to be hardworking and fun loving, and ready with a joke to go with every situation. He loved to laugh and make others laugh too. Those left to cherish his memory include his wife of almost 65 years, Margaret (Johnson), sisters Donna
Johnson and husband Bill; as well as Jenna Hacker and husband Larry; his only surviving brother, Richard "Dick" Plunkett and wife Janet. They have 4 children: Sharon Combee and husband Clay, Renea Harrod and husband Lee; Hoyt Sr. and, Kay Graves. and husband Johnny; There are 5 grandchildren and 8 great -grandchildren, as well as many nieces and nephews and countless cousins and friends.He was preceded in death by his parents, as well as his two youngest brothers, Phillip and Larry. The family requests that memorials may be made
to fund Alzheimer's research, such a horrible disease. Visitation will be held one hour before the memorial service at 3 p.m. on Monday, April 8th at Calvary Church
of the Nazarene, 10325 W. 36th, Little Rock, Arkansas 72204.
www.ruebelfuneralhome.com.
Published April 7, 2019
OBITUARY SUBMITTED BY:
Ruebel Funeral Home
6313 West Markham Street, Little Rock, AR
Phone: 501-666-0123
http://www.ruebelfuneralhome.com