Tony Darnell Miller
of North Little Rock, AR, 1969 - 2019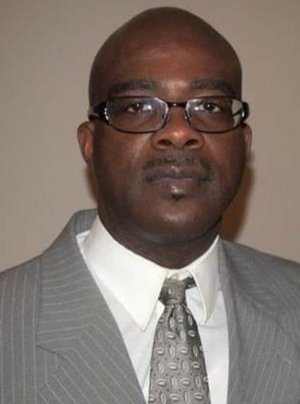 TONY DARNELL MILLER, 49, of North Little Rock, Arkansas transitioned this life on Tuesday, April 9, 2019, He was a faithful member of New Commandment COGIC, under the Pastoral guidance of his brother Superintendent Eddie L. Miller. He served diligently as the Head Deacon, Chairman of the Finance Committee, and Administrative Assistant to the Pastor. Tony also served as the Executive Financial Officer for New Day District, under the leadership of Bishop Robert G. Rudolph.
He leaves to cherish his memory, his loving wife of 21 years… Riva D. Moore-Miller, sons Colby Miller, D'Angelo Miller, Tony Miller Jr., & Tylen Miller, daughters, Dorothea Miller-Spencer, & Ritny A. Miller. Grandchildren: D'Cameron D. Miller, D'Cory D. Miller, Kash J.M. Spencer, & Ri'Zya Nelson. Godchildren: Eric Nichols, Erica Nichols, Mozaia Miller, and Austin Baker. Parents; Willie B. Sr. & Myrtle L. Miller. Seven brothers & six sisters, and a host of relatives and friends.
Family hour will be Friday, April 19, at 6:30 p.m. at New Commandment COGIC, 808 Stone Street, Jacksonville, Ark. Funeral services will be Saturday, April 20, at 1 p.m. at the El Dorado Municipal Auditorium, in El Dorado, Ark. Arrangements Entrusted to Colonial Southern Services, 220 Jacuzzi Lane, Lonoke, Ark. 72086. "Excellent service is a southern tradition."
Published April 19, 2019