Donald William Skeel Jr.
Cabot, AR, 1951 - 2019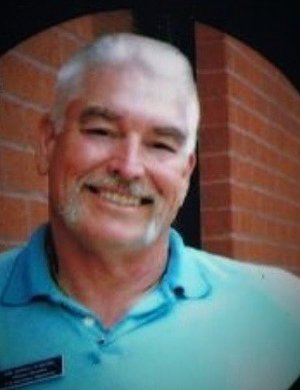 Donald William Skeel Jr., age 68, of Cabot, Arkansas passed away on April 13, 2019. He was born on March 29, 1951 in Muncie, Indiana to the late Donald William Skeel, Sr. and Barbara Jean Miller-Skeel.
He served proudly in the United States Air Force, was the Athletic Director at Little Rock AFB and was a member of the 314th Squadron. Don (Bill) loved being a loving husband, father, Pampy, brother and friend to all that knew him. He touched many lives while being an official with the AAU Powerlifting Association, a member and supporter of Ducks Unlimited, Cabot Youth Sports, Texas High School Officiating, Virginia Officials, Washington State Officials, Indiana Officials Association, California Officials Association, Crippled Mallard Hunt Club, Disabled Americans Veterans (DAV) Association and Pop Warner Football. In his free time, he mentored Cabot baseball players and other Youth sports worldwide, and he enjoyed going hunting, fishing and being outdoors.
He is preceded in death by his sister, Connie Shull, grandmother, Mildred Skeel, sister-in-law, Ellen Slavey, and nephew, Chris Shull. He leaves behind to cherish his memories his loving wife of 49 years, Catherine Anne Skeel; children, Benjamin William Skeel (Diane) and Brandy Suzanne Mayhair (Joey); six grandchildren, Cole Thomas, Baylee Skeel-Duncan, Adam Mayhair, Kaitlin Mayhair, Brayden Skeel and McCall Mayhair; great-grandchildren, Scarlett Branham and Leo Mayhair; sibling Keith Skeel (Carol); brothers-in-law, David Williams (Betty), Dan Williams, and John Shull; cousins, Mike and Carol Skeen; as well as many friends and relatives.
Visitation will be on Friday, April 19, 2019 from 6 p.m. until 8 p.m. at A Natural State Funeral Service, 2620 West Main Street, Jacksonville, Arkansas. Funeral services will be on Saturday, April 20, 2019 at 1 p.m. at A Natural State Funeral Service with interment to follow at 16th Section Cemetery, Austin, Arkansas. His online guestbook is available at www.anaturalstatefuneralservice.com.
Published April 20, 2019
OBITUARY SUBMITTED BY:
A Natural State Funeral Service
2620 West Main Street , Jacksonville, AR
E-mail: anaturalstatefuneralservice@gmail.com
Phone: 501-982-3400