Charles D. Wilson
Bella Vista, AR, 1936 - 2019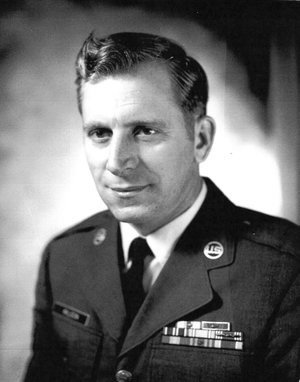 Charles D. Wilson, 82, of Bella Vista, Arkansas, passed away peacefully in his sleep on April 20, 2019 after a courageous battle with cancer. He was born in Atmore, Alabama in 1936. Charles Wilson and Jenny Doyle met and married in 1958. They had two daughters, Cheryl born in 1960 and Lori born in 1964. Charles served in the military during the Korean and Vietnam Wars. He enlisted in the Army in 1954, after serving in the Army, he enlisted in the Air Force. Charles retired from the Air Force in 1975 as a Chief Master Sargent, after 20 years of distinguished service. After retiring from the Air Force, he joined the FAA. Charles retired in 1996 as the NAS Operations Manager for the FAA Central Region after 20 years of distinguished service. He and Jenny moved to Bella Vista to retire to their home on Lake Loch Lomond. He was employed for 16 years by the Bella Vista POA as a Lake Ranger. Charles loved to fish and he golfed three days a week before becoming ill.
Charles is survived by his wife and daughters, grandsons: Charles Curran, Michael Curran, and Austin Champion, granddaughter-in-law ,Andrea Owen and son-in-law, Russell Champion, that the loved like a son.
Visitation and Celebration of Charles Wilson's Life will be held from 4 to 5 p.m. on Thursday, April 25th at Bella Vista Funeral Home & Crematory, 2258 Forest Hills Blvd, Bella Vista, Arkansas.
Interment with full military rites will be held at noon, Friday, April 26th at Fayetteville National Cemetery, 700 Government Ave., Fayetteville, Arkansas.
In lieu of flowers please send memorials to the Gary Sinise Foundation, a charity that supports wounded Veterans and their families. Donate online at garysinisefoundation.org or mail to The Gary Sinise Foundation, PO Box 368, Woodland Hills, Calif. 91365. Online condolences may be made at www.funeralmation.com.
Published April 24, 2019
OBITUARY SUBMITTED BY:
Bella Vista Funeral Home and Crematory
2258 Forest Hills Blvd, Bella Vista, AR
E-mail: office@funeralmation.com
Phone: 479-855-1611