Miles Haley Wilson
of Little Rock, AR, 1962 - 2019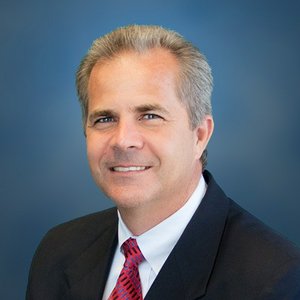 MILES HALEY WILSON, born September 9, 1962, in Houston, Texas, is with his Heavenly Father after a courageous battle with brain cancer. Haley was loved by everyone and known for his joyous spirit and boundless enthusiasm. He was a Christian model of how to zealously savor life and fearlessly face death.
Professionally, he served as the Managing Director for Cumberland Consulting Group, as COO for QualChoice Healthplans, and Director of IT at Prudential Insurance in Houston. In the community, Haley served on the UALR Computer Science Advisory Committee and with Boy Scout Troop 395 as Assistant Scout Master and Troop Committee Chairman.
Though he loved Little Rock, Haley was all Texan. He grew up in Belleville, graduated high school in Katy, and went to college at the University of Texas and Stephen F. Austin University, where he was a proud member of Lambda Chi Alpha. He was an ardent Longhorn fan; his fingers habitually in a "Hook 'Em Horns".
He was a dedicated Christian. His church families at First Colony in Houston and Chenal Valley Church grieve his loss but rejoice that he is undoubtedly with his Savior now, greeted with the words, "well done, my good and faithful servant."
He is survived by his wife of 22 years, Michelle Self Wilson; his daughter, M'Kenzie Wilson and daughter-in-law, Alyssa; his son, Miles Austin Wilson and lots of family and countless friends who will miss him dearly.
A visitation will be held May 4th from 6-8 p.m. and a celebration service will be held May 5th at 2 p.m., both at Chenal Valley Church. In lieu of flowers, donations may be made to Chenal Valley Church-Haley Wilson Memorial Fund. (www.chenalvalleychurch.org). Online guestbook: www.cremationservicesofarkansas.com.
Published April 28, 2019
OBITUARY SUBMITTED BY:
Cremation Services of Arkansas
806 N. University, Little Rock, AR
E-mail: cremationservicesofarkansas@gmail.com
Phone: 501-313-5431
http://cremationservicesofarkansas.com/