Freeman Keith Mobley
Batesville, AR, 1927 - 2019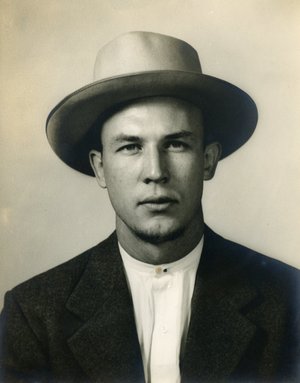 Freeman Keith Mobley of Batesville, Arkansas died August 4 at his home of natural causes at the age of 92. He was born in Redfield, Arkansas on April 12, 1927, the son of Freeman Francis Mobley and Wilma Moseley Mobley.
He graduated from Western Military Academy in Alton, Illinois, attended Baylor University and graduated from Arkansas College. He was an Army veteran serving in the occupation of Germany. In the late 1940's and 1950's he was a partner and manager of the Mobley Lumber Company. In 1960, he left the company and attended graduate school in anthropology at the University of Arkansas and later at the University of North Carolina. He was the director of the Durham Children's Museum in Durham, North Carolina, for ten years before returning to Arkansas. A lifelong historian, he made verbal recordings of World War II veterans, and later wrote what many consider the seminal account of the Civil War in this area; Making Sense of the Civil War in Batesville-Jacksonport and Northeast Arkansas 1861-1874 (winner of the Jefferson Davis Award for Civil War History).
He is predeceased by his parents and his wife, Aline Etheridge Mobley. Surviving him are two sons, Zachary Freeman Mobley (Lenora) and Mark George Mobley (Migdalys); one daughter, Gay Win Mobley (the late Bill Redmond); and three grandchildren, Ned Freeman Mobley, Amina Erica Mobley, and Alita Marie Mobley.
Graveside services will be held at Oaklawn Cemetery Friday, August 9, 2019 at 10 a.m. under the direction of Roller-Crouch Funeral Home of Batesville. There will be no visitation. www.rollerfuneralhomes.com/batesville.
Published August 6, 2019
OBITUARY SUBMITTED BY:
Roller-Crouch Funeral Home
510 College Park, P.O. Box 2576, Batesville, AR
Phone: 870-793-4161
http://www.rollerfuneralhomes.com/