Kerin Jean Peckham
Springdale, AR, 1937 - 2019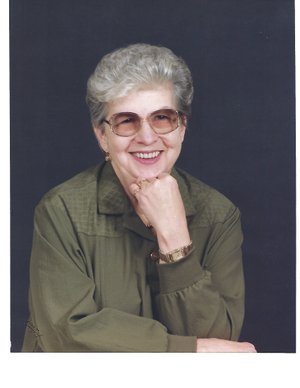 Kerin Jean Moran Peckham, age 82, of Springdale, died Monday, July 29th, 2019. Kerin was born July 28, 1937 in Bloom Township, Wisconsin to Donald Francis and Ada Nell Moran.
Kerin was preceded in death by her parents and a sister, Colleen Muldowney. Kerin is survived by her five children: Darnell Krotzman Wellesley (Gary) of Springdale, Ark., Dawn Jarvis (Norm) of Anderson, Ind., DeLon Doudna (Rene") of Fayetteville, Ark., Donald Doudna (Rhonda) of Tontitown, Ark., Larry Peckham(Dawn) of Springdale, Ark. and a brother Donald Moran (Mary), also survived by 20 grandchildren and 26 great-grandchildren, many nieces and nephews.
Visitation will be held from 12 till 1 p.m. on Saturday, August 17th, 2019, with a Memorial Service to follow at 1 p.m. at Westfield Chapel Funeral Home, 3236 W. Huntsville Ave,. Springdale, Ark. 72762. Burial will be in Friendship Cemetery in Springdale. Online condolences www.WestfieldChapel.com.
Published August 6, 2019
OBITUARY SUBMITTED BY:
Westfield Chapel
3236 W Huntsville Ave, Springdale, AR
E-mail: westfieldchapel@aol.com
Phone: 479-751-4747