Robert James "Bob" Shell
of Little Rock, AR, 1930 - 2019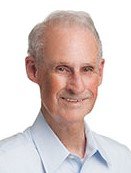 Robert James "Bob" Shell, 88, passed away August 6, 2019. He was the 1st of two sons born to Roscoe and Gladys Shell. Bob graduated from Little Rock High at 16 and joined the Navy at 17.
Bob married Ginny Brooks on April 7, 1973. They have five children. He was preceded in death by his parents and his brother, Butchie. He is survived by his children, Linda (Mark) Squires, Vicki Doss, Scott, Cathy (Terral) Gammill, and Allison (John) Nelson; grandchildren, Christy, Mandy, Josh, John Mark, Bridgette, Lacey, Robert, Claire, Andi, Emma and Brooklyn; 8 great-grandchildren.
Bob joined The Baldwin Company as a timekeeper in 1950. His work ethic and eagerness to learn the business propelled him up through the company in just about every roll. In July of 1983, he promoted to President of The Baldwin Company and later that year changed the name to Baldwin & Shell Construction Co. He was actively involved in the Association of General Contractors, both locally and nationwide and was selected as a Lifetime Director of AGC, the most highly respected trade organization in the construction industry. He took the company to one of the top 400 construction companies in the country as documented in
Engineering News Record. The significance of this achievement is that all the work was performed within the boundaries of the State of Arkansas!
His passion for his community and helping others allowed him to serve on countless boards. He and Ginny developed a love for families dealing with Alzheimers disease and one of his proudest accomplishments is building the Ginny and Bob Shell Alzheimer's Center at Parkway Village. He also served on the board of Alzheimers Arkansas, Centennial Bank, Fellowship of Christian Athletes, 50 for the Future, to name a few. His love for Baptist Health allowed him to serve on the Foundation Board for 25 years.
With all of his awards, accomplishments and affiliations, he was most proud of being a husband and father. He made the choice to only take construction work within the state so he could be home every night for dinner and would never miss one of his kids' games or events. His love for travel took he and Ginny all over the world. He was an avid Razorback fan and voracious reader. Also a faithful friend, he and his best friend Jack Ramer had lunch every Thursday for over 50 years!
He accepted Christ at 20 when he went to church with his in-laws. He always said that decision changed his life. He was a devoted believer and he was not shy about making that known. He often began speeches with how the Lord had blessed him and that by tithing his income, the Lord continued to bless him with more. He modeled servant leadership and was humble and kind to all he came in contact with.
A Memorial Service celebrating Bob's life will be held at 3:30 p.m., Friday, August 9, 2019 at Immanuel Baptist Church, 501 N. Shackleford, with a reception following. Visitation will be held Thursday, August 8 from 5-7 at Roller Chenal Funeral Home. A private family burial will be held earlier.
Memorials may be made in Bob's name to Immanuel Baptist Church, Alzheimers Arkansas or World Services for the Blind. Online guestbook: www.rollerfuneralhomes.com/chenal.
Published August 8, 2019
OBITUARY SUBMITTED BY:
Roller-Chenal Funeral Home
13801 Chenal Parkway, Little Rock, AR
Phone: 501-224-8300
http://www.rollerfuneralhomes.com/chenal