Willene Dale
Russellville, AR, 1929 - 2019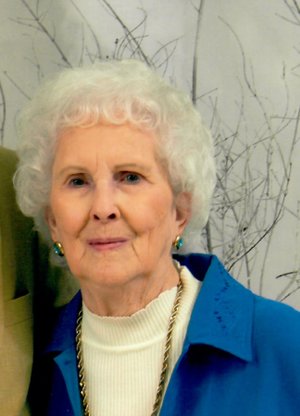 Willene Cunningham Bradford Dale, age 89, of Russellville, formerly of Plainview, died Tuesday, August 6, 2019 at Stella Manor Nursing Center in Russellville. She was born August 19, 1929 at Plainview, Arkansas to the late Ervin and Mae Smith Cunningham. She attended the River Park Church of Christ in Russellville, she was a licensed insurance sales agent, and she retired as an office manager at Hoyt Dale CPA in Russellville, Arkansas.
She was preceded in death by her parents; one sister, Lorene Farris and three brothers, Flavel, Lloyd and "Smokey" Cunningham. Survivors include her children, Ronald Bradford of Dardanelle, Dolores Bye of Centerville; stepdaughter, Debra Hawkins of Russellville; three grandchildren, Bryan Robinson (Jessica) of Russellville, Marissa Wells (Tyler) of Wooster, Lee Fox Diekroeger of Jefferson City, Mo., and three great-grandchildren, Brylee Robinson, Piper Wells, Briar Wells and her husband of 45 years, Hoyt Dale of Russellville.
Funeral services will be held at 2 p.m., Friday, August 9, 2019 at Cornwell Chapel in Dardanelle with Mr. Tommy Oakes officiating. Burial will be in Salem Cemetery in Plainview. Visitation will be held Friday, 1 p.m. to 2 p.m. at the chapel prior to the service. Arrangements by Cornwell Funeral Home in Dardanelle. Online Guest Book and Condolences at www.cornwellfuneralhomes.com.
Published August 8, 2019