Gary Ray Gambill
Lowell, AR, 1947 - 2019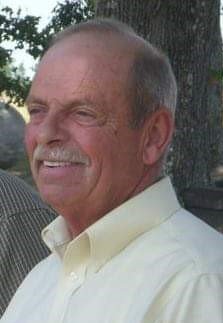 Gary Ray Gambill, 71, of Lowell passed away Wednesday, August 7, 2019. He was born December 13, 1947 in Poplar Bluff, Missouri to Ples and Alice Jorn Gambill.
Gary joined the United States Navy during the Vietnam War in 1966 serving aboard the USS Coral Sea, the USS Midway and the USS Saratoga and retiring in 1986 with 20 years of service, He went to work for the U.S. Postal Service retiring in 2011 after having served as a letter carrier for 24 years in Springdale. Gary loved to hunt, fish and was a master gardener and an avid St. Louis Cardinals fan.Gary was a member of the Southside Church of Christ in Rogers, Arkansas.
He was preceded in death by his parents and a favorite aunt, Betty Gambill Full. Survivors include his wife, Alberta Colley Gambill of the home; one son, Jeffrey Gambill and wife Jewelleta of Springdale; two daughters, Betty Vogel and husband Herb of Springdale and Pam Lewis and husband Mike of Lowell; two brothers, Randy Gambill and wife Sheila of Benton, Missouri and John Gambill and wife Rhonda of Doniphan, Missouri; two sisters, Kathy Gilmore of California and Sandy Gambill and husband Robert Keith of St. Louis, Missouri; eight grandchildren, Jeremy, Justin, Josh, Sarah, Ben, Riley, Sophia, Amelia and one great-granddaughter, Hannah.
Visitation will be Friday August 9, 2019, 6 p.m. to 8 p.m. at the chapel. Funeral services will be Saturday, August 10, 2019 at 10 a.m. at Sisco Funeral Chapel of Springdale with Paul Woodhouse officiating. There will be a visitation Thursday, August 15 from 11 a.m. to 1 p.m. at Fowler and Sons Funeral Home in Neelyville, Missouri, a graveside service will follow at the New Hope Cemetery with Military Honors. Online condolences may be left at www.siscofuneral.com.
Published August 9, 2019
OBITUARY SUBMITTED BY:
Sisco Funeral Chapel
705 W. Meadow St., Springdale, AR
Phone: 479-751-4577
http://www.siscofuneral.com