Wanda Jean "Tutt" Jackson
of Little Rock, AR, 1957 - 2019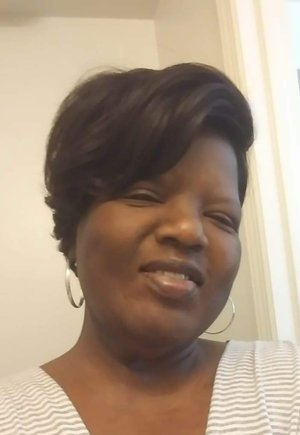 Wanda Jean "Tutt" Jackson was born on September 8, 1957 in Little Rock, Arkansas, to Bishop Isaac Jackson Sr. and the late Helen Marie Jackson. She made her transition from this earthly realm into eternity on Wednesday, July 31, 2019.
She was preceded in death by her mother, Helen Marie Jackson, her sister, Elizabeth J. Garry and grandparents, Will & Angeline Jackson, and Oscar & Daisy Trice. She leaves to cherish her memory, her daughter, Shandra (Davbram) Flowers, son, Alex (Candace) Martin, father, Bishop Isaac (Tessie) Jackson Sr.; three brothers, Isaac (Lashanda) Jackson Jr., Iverson (Mary) Jackson, and David (Angela) Jackson; eight sisters, Brenda Jackson, Annette (Authur) Gilmore, Denise (Marcus) Steen, Lois (Dennis) Hansberry, Priscilla (Dietrick) Greenlaw, Melinda Jackson, Jackie (Victor) Riley, and Linda (Tony) Holmes; grandchildren, Kiria Flowers, Aaliyah Martin, Alexis Martin, Gavion Martin, Alex Martin Jr., Alivia Martin, Davbram "DJ" Flowers Jr. And a special nephew whom she raised Stanley Nelson all of Little Rock, Arkansas.
Visitation: Friday, August 9th, 2019, 6-8 p.m. Jackson Memorial COGIC. Funeral: Saturday August 10th, 2019 11 a.m. Jackson Memorial COGIC. Funeral Service Entrusted to Blytheville Wolfe Brothers Funeral Home.
Published August 9, 2019