Doris Jean Bell
of Little Rock, AR, 1936 - 2019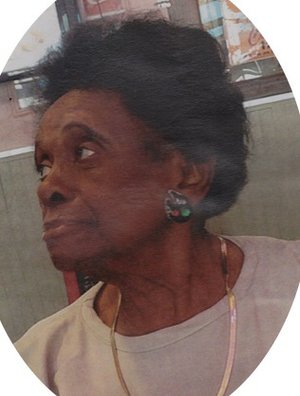 Doris Jean Taylor Bell lived a life of service, in her home, in her church, and in her career. She had a special passion for helping children and adults who needed an extra lift.
Doris was born on January 20,1936. She was preceded in death by her husband, Carter Bell, father Andrew Taylor, parents Rev. and Mrs. Nelson C. Thomas, and brother Earl Johnson. She expressed her hope and faith and Christ at an early age at Arch Street Baptist Church (Greater Archview Baptist Church). She served in many ministries as a child and adult. In the early years, she was active in Sunday School and various activities for young people. Later, as an adult she was active as a member and leader in the Missionary Society, Progressive Club and the Children's Sunday School Department.
Doris was a product of Little Rock Public Schools and she earned a Bachelor of Arts in Sociology from the University of Arkansas – Pine Bluff. She also later pursued graduate studies to enhance her skills as she moved into leadership positions in her career. After completing her education, she married Carter Bell, June 20, 1958. They built a home and life centered on God and service to family and neighbors. They gave birth to two sons, James and Kenneth.
In her career, Doris Bell "bore the weaknesses of those without strength" by teaching at Ricky Lou's Nursery and Kindergarten, serving in childcare facilities and community programs of the Economic Opportunity Agency, and serving as director of childcare programs through Methodist Children's Home, including a center at Greater Archview Baptist Church. She spent more than 30 years serving in leadership at Goodwill Industries of Arkansas, where she retired as Director of Human Relations.
For many years, Doris Bell served as a motivational speaker, speaking throughout the state of Arkansas, often for Missionary Society and Women's Day programs at churches. She continued her spiritual development at New Hope Baptist Church, serving in the Missionary Society and Sunday School. In her later years, she joined St. Peter's Rock Baptist Church, where she served in various capacities, including as Sunday School teacher and Missionary Society president.
Doris Jean Bell went home to be with the Lord on August 10, 2019. She leaves to cherish her memory sons, James and Kenneth Bell; grandsons, Terrance Thomas and Walter Powell; mother of her grandsons, Paulette Bell; great-grandchildren, Ishmael Thomas, Rubin Thomas, and Kendrell Powell; cousins Rosetta Klyce, of Chicago, IL and Lawrence Thomas, who she grew up with as siblings; nieces, Carolyn Foreman (Ronnie) and Beverly Chinn (Barry) of Garland, Texas; nephew, Gregory Johnson; brothers-in-law, Fred Bell and Ronnie Bell (Sylvia) of Kankakee, Ill.; sisters-in-law, Charlotte Windfield and Sandra Sowell (Robert) of Kankakee, Ill., and Marbalene Armstrong; very dear friends, John Larry Taylor and Johnnie Taylor, Carol Taylor, and Doris Berry, as well as a host of other nieces, nephews, cousins and friends.
A very special thank you to nurses Delois Smith and Cathy Smith. Family hour will be todayf rom 6 til 7 p.m. at the funeral home. Funeral services will be Saturday, August 17, 2019, 3 p.m. at St. Peters Rock Baptist Church, 2201 Brown St. Services entrusted to Premier funeral Home, 1518 S. Battery St., Little Rock, Ark. 72202.
Published August 16, 2019
OBITUARY SUBMITTED BY:
Premier Funeral Home
1518 S. Battery St, Little Rock, AR
Phone: 501-376-4800