Betty G. Compton
fayetteville, AR, 1927 - 2019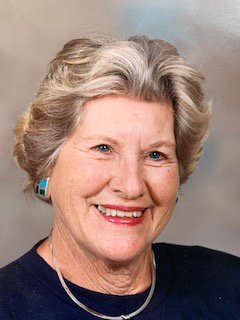 Betty G. Compton died peacefully at home in Fayetteville, Ark., on November 30, 2019. Betty was preceded in death by her husband BJ "Jack" Compton, sons Mike Compton and John Compton (Kristin) and brothers Garland, Ray and Robert Gibson. She is survived by daughter Virginia Compton of Fayetteville, son Jim Compton (Belinda) of Fayetteville, daughter-in-law Melissa Compton of Little Rock, grandchildren Michael Compton (Rosemary) of Little Rock, Michelle Morton of Eureka Springs, Jacquelyn Compton of Little Rock, Zach Compton (Michelle) of Fayetteville, John Compton of Fayetteville, and Jacob Compton of San Diego, and great grandchildren Ford and Spencer Compton of Little Rock, Phoebe and Jack Pittman of Little Rock, and Gianna and Ella Compton of Fayetteville. She is also survived by many nieces and nephews and a host of other loving friends and family.
Betty was born in Louisiana on October 4, 1927 to parents James M. Gibson and Dovey S. Gibson and grew up in Monticello, Ark. She graduated from the University of Arkansas in 1949. While at the University, Betty was a member of the Chi Omega Sorority and a Razorback Cheerleader. Betty was a lifelong member of the United Methodist Church and a Master Gardener. Betty was also a golf enthusiast and the proud owner of not one, but two trophies for a hole-in-one on the golf course, one at Paradise Valley and another at Fayetteville Country Club.
A memorial service will be held on Thursday, December 5th, 2019 at 2 p.m., at St. Paul United Methodist Church in Little Rock.
In lieu of flowers, donations can be made to the Cooperative Emergency Outreach (ceofayetteville.org), a group of local churches providing emergency assistance to residents of Washington County, Ark. Arrangements are under the direction of Reubel Funeral Home, www.ruebelfuneralhome.com.
Published December 2, 2019
OBITUARY SUBMITTED BY:
Ruebel Funeral Home
6313 West Markham Street, Little Rock, AR
Phone: 501-666-0123
http://www.ruebelfuneralhome.com