Janet M. Noble
Akron, OH, 1940 - 2019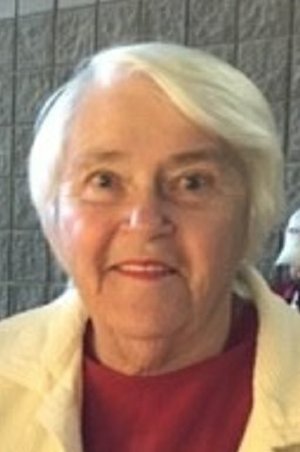 Dr. Janet M. Noble, 79, passed away peacefully November 16, 2019, having spent her final days filled with laughter, love and time with family.
She was born in Ontario, Canada to the late Cecil and Florence (Powers) Noble and grew up in Akron, Ohio. She was a retired professor emeritus having taught Hospitality & Restaurant Management at the University of Kentucky, University of Maryland and finally the University of Arkansas. Janet had many hobbies and talents. She was an avid quilter, belonging to several quilt groups in her hometown of Fayetteville, Ark.; Loose Threads, Pieces & Patches, QUILT of Northwest Arkansas and Scrappy Ladies.
She loved her dogs, and showed her poodles, winning many awards. She took her dogs to the local juvenile detention center to spend time with the young men there. She enjoyed golfing, and was a member of the Botanical Garden of the Ozarks where she was very active in their training program and could identify any plant you put in front of her. Janet was an active participant in her Bible Club at Saint Joseph's in Fayetteville, Arkansas and was an EMC.
She was brilliant and kind and there are probably a thousand more things Janet was involved in that we can't remember, but those who knew her were blessed by the encounter. Janet was caring, hard-working, and gentle. In the final days of her life, she flew from Arkansas to Ohio so she could spend those days with her family. We laughed, we cried and shared in the joy of being with one another. It was her final gift to us.
Janet was preceded in death by her brother Michael Noble, and is survived by her sisters, Carol Miller and Kathleen Rayburn, along with many other loving relatives and friends.A memorial mass was held in Akron, Ohio. In lieu of flowers, donations may be made to your favorite local dog rescue in Janet's name.
Please share your thoughts and condolences by visiting her Tribute Wall at www.eckardbaldwin.com.
Published December 8, 2019