Cindy Lou George
Berryville, AR, 1958 - 2019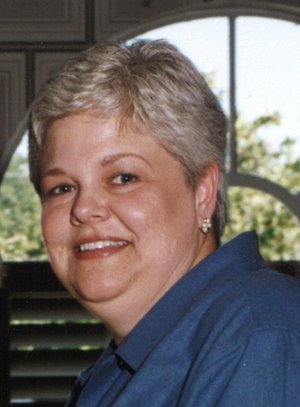 Cindy Lou George, age 61, died Saturday, December 7, 2019 at her home in Berryville, Arkansas. She was born to Burton O. George Jr. and Alice Chafin George on May 22, 1958 in Conway, Arkansas. Cindy graduated from Berryville High School in 1976 and the University of Arkansas in 1980. While at the university she pledged Alpha Delta Pi Sorority. As an alumna she served many years on the House Corporation.
Currently retired, Cindy was the Chief Operations Officer at the First National Bank of Berryville. She was civically engaged her entire life, always giving back to the community she loved. She served on the Berryville City Council since 2005, the Carroll County Election Commission, The Carroll and Madison Public Library Foundation Board, and the Office of Human Concern. Cindy was a lifelong member of the Berryville First United Methodist Church. She loved to play golf and make casino runs with the girls. She was a good, strong Democrat.
Cindy is survived by her daughter Johnice Dominick, mother Alice Chafin George, brother Paul Wayne George, uncle Walter Gene Chafin and wife Leonne, cousins Amy Chafin Rogers and husband Tony, Will Chafin, David George and wife Anne, Jerre George, and many friends.
A memorial service will be held 11 a.m., Friday, December 13, 2019 at Charles M. Nelson Memorial Chapel in Berryville, Arkansas with Mayor Tim McKinney officiating. Memorial donations may be made to The Carroll and Madison Public Library Foundation, Berryville Building Fund, 106 Spring Street, Berryville, Arkansas, 72616. Online condolences may be sent to the family at nelsonfuneral.com. © Nelson Funeral Service, Inc. 2019.
Published December 11, 2019