Ima Lou Bomar Vincent
Bartlesville, OK, 1934 - 2019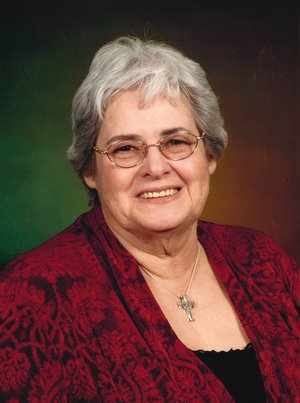 Ima Lou Bomar Vincent, daughter of the late Roy Bomar and Essie Waddell Bomar was born on February 12, 1934 in Formosa, Arkansas and departed this life on December 6, 2019 at her residence in Bartlesville, Oklahoma at the age of 85.
Ima was a devout Baptist, a loving faithful wife, and above all she was a fantastic mother to her children whom she adored. She was a doting grandmother, great grandmother, and in the last month a great-great grandmother.
While living in Parma, Missouri with her family as a young girl, Ima met a neighbor Nathaniel Vincent. On July 20, 1953 Ima and Nat where united in marriage in St. Louis, Missouri where she had moved to with her family. Ret. Lt. Col. Nathaniel Vincent preceded Ima in death on June 7, 2000.
She is survived by one son, Nathaniel Vincent Jr. of Bartlesville, Oklahoma; by four daughters, Karen Love and husband Scott of Bartlesville, Oklahoma, Anita Elaine Williamson and husband Jim of Pine Bluff, Arkansas, Debra Burchfield and husband Tim of Pine Bluff, Arkansas, Kathy Byrd and husband Larry of Pine Bluff, Arkansas; by one brother, Frank Bomar of Hagerstown, Maryland; by two sisters, Faye Breuer of Warrenton, Missouri and Marjorie Hoffman of Fayetteville, Tennessee; and one sister-in-law Peggy Vincent Leija; by eleven grandchildren, Andy Williamson, Adam Love, Natalie Williamson Irvin, Brandy Vincent, Stephen Love, Lacey Willis Potter, Sonnie Ray, Kenneth Willis, Jimmy Burchfield, Chasity Kitchens and Stephanie Cooper; by 18 great-grandchildren, Tyler, Sara, Ethan, Amelia, Baylie, Tristan, Kaylynn, Brody, Gauge, Joseph, Chloe, Kacey, Vincent, Ian, Isaac, Bryson, Owen and Skylar and by one great-great-grandchild, Blakeleigh Grace. Besides her husband and parents, she was preceded in death by one daughter, Stephanie Vincent; by one brother, Dallas Bomar and by one sister, Myrlin Duggins.
Friends may call at the Rainey-Mathis Funeral Home in Bernie, Missouri on Friday, December 13, 2019 for visitation from 5 p.m. until 8 p.m. Funeral services will be conducted on Saturday, December 14, 2019 at 2 p.m. in the Rainey-Mathis Funeral Chapel in Bernie. Interment will follow in the Bernie Cemetery. Rainey-Mathis Funeral Home in Bernie is in charge of all arrangements.
Published December 11, 2019