JC Wells
Batesville, AR, 1932 - 2019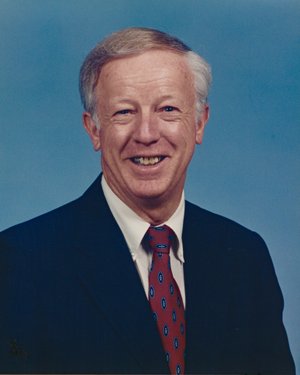 JC Wells, 87, of Batesville passed away on Sunday, December 8, 2019. He was born on February 29, 1932 in Strawberry to John Riley Wells and Dortha Lee (Kelley) Wells.
JC attended business school in Memphis before opening his grocery stores in Lynn for 3 years, East Side Grocery for 30 years and J.C.'s Stop and Shop for 8 years. He loved the grocery business and greeted everyone with a smile. Many people commented about his clean organized store and made special trips for his delicious cuts of meat. He had an amazing work ethic and had a caring spirit. JC was a member of Harrison Street Church of Christ. He enjoyed fishing, supporting his family in all their sporting events, watching westerns, especially Gunsmoke, making Branson trips, listening to music and gardening; he loved planting tomatoes and watching them grow.
Survivors include his wife of 10 years, Barbara Jean (Harvey) Wells; son, Steve Wells and his wife, Karen Hutson Wells of Batesville; daughter, Gina Wells Davis and her husband, Dr. James Davis of Batesville; step-daughter, Karen Kimble Melton and her husband, Nickey Melton; four grandchildren, Dr. James Davis and his wife, Jill Waldrip Davis of Little Rock, Dr. Mark Davis and his wife, Bobbi Tosh Davis of Batesville; Josh Wells and his wife, Laura Higginbottom Wells of Cave City, and Jonathan Wells and his wife, Megan Dossey Wells of Little Rock; step-grandson, Cory Melton; and ten great-grandchildren, Caroline Davis, James Davis, Charlotte Davis, Nina Davis, Carter Sutterfield, Chloe Sutterfield, Cora Wells, Lydia Wells, Hutson Wells, and Claire Wells. He was preceded in death by his parents; his first wife, Nina Jackson Wells; and grandson, Jarrad Scott Wells.
Pallbearers are Dr. James Davis IV, Dr. Mark Davis, Josh Wells, Jonathan Wells, Rick Isley and Phillip Lloyd. Honorary pallbearers will be Paul Lytle, Tom German, Nickey Melton, Doug Bennett and Billy Ed Campbell.
The family wishes to thank the caring staff at Eagle Mountain Assisted Living, White River Medical Center, Mountain Meadows Nursing and Rehabilitation Center and Pat Troy for her care and encouragement.
Funeral services will begin at 2 p.m. on Thursday, December 12, 2019 at Harrison Street Church of Christ with Steve Smith officiating. Burial will follow at Oaklawn Cemetery in Batesville.
Visitation will be held from 1 p.m. until 2 p.m. on Thursday just prior to service at the church. Memorials may be made in his honor to American Parkinson's Disease Association, P.O. Box 22445, Hot Springs, Ark. 71903, Paragould Children's Home, 5515 Old Walcott Road, Paragould, Ark. 72450 or Arkansas Youth Boys and Girls Ranch, P.O. Box 3964, Batesville, Ark. 72503. www.rollerfuneralhomes.com/batesville.
Published December 11, 2019
OBITUARY SUBMITTED BY:
Roller-Crouch Funeral Home
510 College Park, P.O. Box 2576, Batesville, AR
Phone: 870-793-4161
http://www.rollerfuneralhomes.com/