Mike Joseph Pesaresi Jr.
Lake Village, AR, 1934 - 2019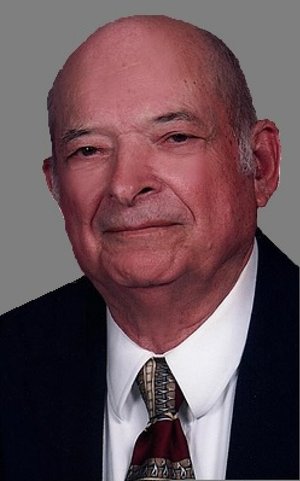 Mike Pesaresi, Jr. passed away Monday morning at the Lake Village Rehab and Care Center. He was born November 15th, 1934 in Lake Village, Ark. to Marino and Mary Pesaresi. He was united in marriage to Ellen Lou Carpenter on September 25, 1958, in McGehee, Ark. He was a member of Our Lady of the Lake Catholic Church and a former member of the Lakeport Hunting Camp.
As a young boy, Mike Jr. hopped cars at his dad's cafe which was located at the site of the old Green Top Liquor Store. After his dad's retirement, Mike went into partnership with his sister and brother in law, Linda and Roy Howsen, as owners of Mike's Café. He was well known for his many coveted "secret recipes", which included spaghetti and meatballs, whole fried catfish, and "Mike's" salad. After the close of Mike's Café, he continued to provide food for the community. He was renowned for having a freezer stocked with his spaghetti and meatballs. Mike often woke up to a freezer full of checks and cash, but no meatballs. In recent months he was preparing Italian salads with "Mike's dressing" for himself and others in the nursing home.
He had a soft heart for the sick and needy. Many were recipients of his homemade vegetable soup after a rough chemo treatment. Oftentimes traveling families with no money would stop at Mike's Cafe. Learning of their troubles, he would give them hamburgers for themselves and their hungry children. He enjoyed gardening and sharing his "harvest". Giving away a good "mess of greens", and a bag of home-grown lettuce brought him joy.
Mike found time for hunting and fishing. He enjoyed cooking wild game for others, especially squirrel putach. After retirement, he spent a good deal of time fishing on the dock and in the woods hunting. He would leave early in the morning for the hunt, enjoyed many suppers at the camp, but he always came home to sleep in his own bed at night and enjoy a late-night western.
Mike Jr. is preceded in death by his loving wife of 61 years, Ellen Lou. He is survived by his children and their spouses Mary Ellen (Joey) Greenway, Boydell, Ark., Liz (Freddie) Black, Lake Village, AR, Michael (Kim) Pesaresi, Monticello, Ark.; six loving grandchildren, John (Natalie) Cannatella, Nina (Adam) Deal, Joseph Greenway, Nathan (Leah) Pesaresi, Olivia Pesaresi, Anna-Marie Pesaresi, two great-grandchildren, Elijah and Victoria Cannatella, sister, Maria Mulligan, and a host of nieces and nephews.
The family recognizes with appreciation all the friends who visited him but especially Deborah Porter, Carol Hicks, and Cheryl Davies who so lovingly cared for Mike during his illness. A special recognition to his brother in law Terry Carpenter, and sister in law Betty Jones, who cared for him daily in a way that would have pleased their sister immensely.
Those who knew him best will always picture him wearing his apron, and remember how he loved "Mama." Visitation will be Thursday, December 12th from 5 p.m.-6 p.m. with Rosary at 6 p.m. at Bishop-King Funeral Home Chapel. A Mass of Christian burial will be held at Our Lady of the Lake Catholic Church in Lake Village on Friday, December 13 at 10 a.m. with Father Stephen Hart as celebrant. Burial will follow in St. Isidore Cemetery in Lake Village.
Memorials can be made to Our Lady of the Lake Catholic Church, P.O. Box 272, Lake Village, Ark. 71653 or the Lake Village Food Pantry, P.O. Box 1068, Lake Village, Ark. 71653.
Published December 11, 2019
OBITUARY SUBMITTED BY:
Bishop Funeral Home
1831 S Highway 65 82, P.O. Box 825, Lake Village, AR
Phone: 870-265-6166