Pauline Huff
Springdale , AR, 1932 - 2019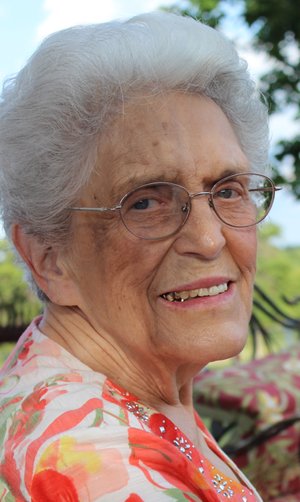 Nell "Pauline" Smith Huff, age 87, of Springdale passed away Monday, December 9, 2019. She was born January 13, 1932 in Corbin, Kentucky the daughter of Lila Faye and John Speed Smith.
She enjoyed any opportunity to serve the Lord; she served on the phone ministry at her church where she was able to talk about Jesus and all that He had done for her and how He was there to help others in whatever problem they were facing.
She was an avid walker and also enjoyed her water aerobics classes. Pauline loved to travel and often talked of her trips to Alaska, Hawaii, New Zealand and New England. She loved to eat out--Chick-fil-A was, hands down, her favorite place to eat! But her greatest joy was found in spending time with her family: her children, 13 grandchildren and nine great-grandchildren. She prayed daily for each one by name and had an amazing impact on all of her family members through her prayers: The prayers of a praying mother/grandmother and great grandmother truly "availeth much." (James 5:16).
She was preceded in death by: her parents. Pauline is survived by: three sons; David Huff and his wife Penny, of Smithville, Missouri, Steven Huff and his wife Teri, of Midwest City, Oklahoma, Jeff Huff and his wife Patty, of Springdale, Arkansas, one daughter; Susan Upham and her husband David of Westborough, Massachusetts, 13 grandchildren, and nine great-grandchildren.
Graveside service will be: 10 a.m. Thursday, December 12, 2019 at Ryan Cemetery located in Williamsburg, Kentucky. Arrangements by Epting Funeral Home Fayetteville. Condolences: www.eptingfuneralhome.webs.com.
Published December 11, 2019
OBITUARY SUBMITTED BY:
Epting Funeral Home
709 N. Walton, Bentonville, AR
Find it at: corner of Walton and College
E-mail: eptingfuneralhome@inbox.com
Phone: 479-273-3443
http://www.eptingfuneralhome.webs.com/