Hattie Elizabeth Bartram Sharp
Bentonville, AR, 1935 - 2019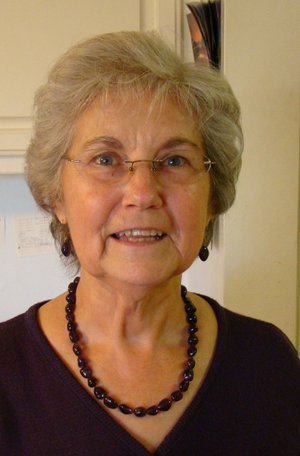 Hattie Elizabeth Bartram Sharp was born at home in Fort Gay, West Virginia on August 5, 1935 to Clarence Bartram and Nealya Boggs Bartram. She attended elementary school in a one room school house in Greenup, Kentucky where she completed the 8th grade and later received her GED. Hattie Elizabeth is preceded in death by 8 of her 9 siblings including Dolores Bartram Lentz, Cairo Bartram, William Bartram, Warren Bartram, Virginia Bartram Carr-Hess, Ran Bartram, Jeannie Bartram and Larry Bartram. Mary Bartram Peters is her last surviving sibling.
Hattie Elizabeth and Warren Lee Sharp Sr. were married June 13, 1954 and were united 65 years. Hattie Elizabeth loved singing, playing her mountain dulcimer, sewing, cooking, and caring for her family. She was a very creative woman with a witty sense of humor. From a young age she was employed as a babysitter and took up ironing clothing along with her older sisters when she was only 15 years old. She held various administrative assistant positions to include school secretary and medical transcriptionist. Liz was also the Secretary to the Superintendent of the Vicksburg National Military Park in Mississippi.
Survivors include husband Warren Lee Sharp Sr.; children, Elizabeth Dianne Sharp Hansen of Bartlesville, Oklahoma; Warren Lee Sharp Jr. and wife Beth Sharp of Little Rock, Arkansas; Mary Ann Sharp Hetrick and husband Scott Alan Hetrick of Bartlesville, Oklahoma and Sondra Ruth Sharp Henderson and husband Bryan Hadley Henderson of Bartlesville, Oklahoma; 15 grandchildren, Dr. Jennifer Hansen Bashkiharatee and husband Dr. Curtis Bashkiharatee, Melanie Hansen, Gregory Hansen, Lydia Hansen Slazer and husband Michael Slazer, Rebecca Hansen; Dr. Christopher Sharp and wife Laura Sharp, Hannah Sharp, Heidi Sharp; Dey Marie Hetrick, Sarah Hetrick Simmons and husband Rev. Seth Simmons, Master Sgt. Nathaniel Scott Hetrick and wife Marney Hetrick, Joseph Aaron Hetrick and wife Heather Hetrick; Alex Henderson, Eric Henderson, Jacob Henderson; eight great-grandchildren; Simone Elizabeth Bashkiharatee, Promise Simmons, Purity Simmons, Nora Hetrick, Stella Hetrick, Josiah Hetrick, Barry Hetrick and Hope Hetrick.
Liz was fondly known as Nina to her grandchildren and great-grandchildren and dearly loved by all who knew her.
Funeral services will be Thursday, December 19, 2019 at 2pm at the Spring Creek Missionary Baptist Church at 8762 E. Wagon Wheel Road, Springdale, Arkansas 72762 with Rev. Dr. Seth Noble Simmons officiating. Burial will follow in Spring Creek Cemetery. Visitation will begin at 12 noon. Online condolences may be left at www.siscofuneral.com.
Published December 17, 2019
OBITUARY SUBMITTED BY:
Sisco Funeral Chapel
705 W. Meadow St., Springdale, AR
Phone: 479-751-4577
http://www.siscofuneral.com