Michael Neill Moody
Salem, AR, 1946 - 2019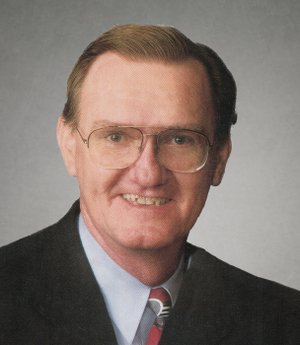 Dr. Michael Neill Moody, 73, of Salem, Arkansas passed away December 15, 2019, in Salem. Michael was born August 18, 1946, in Batesville, the third of six children of John Jr. and Ruby Faye Moody. An above average student and avid athlete, when he wasn't on the basketball court or ball field, Michael was in the Fulton County Library – so much so that if he was late for supper, his mom would call the librarian for him to come home.
Michael graduated from Salem High School and attended Arkansas College in Batesville on a basketball scholarship. When ball practices interfered with pre-med biology lab, he transferred to Arkansas State University to pursue his dream of attending medical school and becoming a family doctor in his hometown of Salem. And he did just that, graduating from University of Arkansas for Medical Sciences and practicing in Salem for more than 45 years.
A board certified family practice doctor until 2013, "Doc Moody" is best known for delivering and taking care of multi-generational families. In addition to practicing medicine, he loved skiing the mountains of Colorado, the Arkansas Razorbacks, and hunting everything that flew. He was known statewide for his "Doves on the Deck" party every year on opening day of dove season, but quail was his favorite bird to hunt. In fact, he was often blamed for the decline in their population in Arkansas.
As a physician, Michael served in a number of leadership roles with the Arkansas Medical Society, the Arkansas Academy of Family Physicians, and their national affiliates. He was Medical Director of the Arkansas Foundation of Medical Care for 20 years and continued as a board member until his illness.
But of all his many accomplishments and accolades, his true passion was medicine. His favorite thing to do was take care of his patients, in his clinic as well as in Little Rock. He was known at the State Capitol as the champion for rural medicine, being sought out by legislators and regulators for his expertise. As one of the first four graduates of UAMS's Family Practice Residency, he spent his entire career advocating for patients. One of his proudest successes was the passage of Any Willing Provider legislation, which grants patients the freedom to see the doctor of their choice.
Michael is survived by his wife Barbara of Salem, three children, Scott Moody of Salem, Melissa Moody of Little Rock, and Karla Moody McBride of Kalamazoo, MI; three grandchildren, Brice Allen Langston, Conner Marie McBride, and Maggie Mae McBride; five siblings, Sue Lackey (Louie) of Little Rock, Jerry Moody of Salem, Connie Bray (Sonny) of Salem, Johnny Moody (Rhonda) of Salem, and Steve Moody (Nancy) of Dalton; his nurse of 29 years Sheila Cochran, a slew of nieces and nephews, friends, colleagues, and hunting buddies. He is preceded in death by his parents.
A celebration of his life will take place December 19, 2019 at 1 p.m. at Salem United Methodist Church, 207 West Church Street, Salem. A visitation will be held prior to the celebration at noon in the Salem United Methodist Church Fellowship Hall.
In lieu of flowers, memorials may be made to the Dr. Michael and Barbara Moody Scholarship at Bank of Salem, P.O. Box 338, Salem, Arkansas 72567. Arrangements are under the direction of Barker Funeral Home in Salem, Arkansas. Guests may sign an online registry @www.barkerfuneral.com.
Published December 17, 2019