James Robert Payne
of Little Rock, AR, 1939 - 2019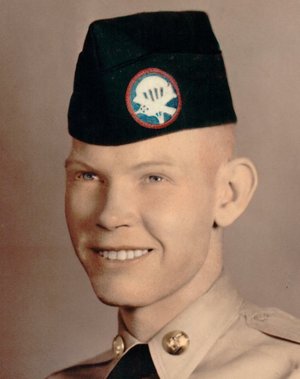 JAMES ROBERT PAYNE, age 80, of Big Creek Community, died Tuesday, December 17, 2019, in Little Rock. He was born on October 21, 1939, in Malvern, to the late John Sanders Payne, Sr. and Dorris Armstrong Payne. He was reared in Hot Spring County and attended the Poyen Schools. James served in the United States Army's XVIII Airborne Corps at Ft. Bragg, N.C., as a paratrooper. Most of his working life was spent as a boat captain off the Louisiana coast. In 1980, he became a Ship Master in the mineral and oil industry, delivering provisions to oil rigs in the Gulf of Mexico. He was an avid fisherman and was of the Baptist denomination.
James was also preceded in death by three brothers, John S. Payne, Jr., Jesse Oliver Payne, and Paul Richard Payne; and by two sisters, Martha Lee Payne and Elizabeth Payne Hardin.
He is survived by his sister, Sarah Payne Jines of Little Rock; and by his nieces and nephews, Kathryn Hardin Maddy, Charlotte Hardin Calkins, Timothy Sanders Payne, Jerry Lind Payne, Juli Payne Reep, Amy Payne Douglas, Walter Gene Jines, II, and Lee Broughton Jines.
A memorial service will be held at 2 p.m. Thursday afternoon, December 26, 2019, in the chapel of J. A. Funk Funeral Home, with Brother Mark Thornton officiating. Memorials may be made to Harvest of Hope or Community Holiday Meals, both in care of First United Methodist Church, 127 East Page Avenue, Malvern, Ark. 72104. Online condolences may be sent via jafunkfuneralhome.com.
Published December 22, 2019
OBITUARY SUBMITTED BY:
J. A. Funk Funeral Home
318 Ash , Malvern, AR
E-mail: ptieear@swbell.net
Phone: 501-332-4625