Ronnie Everett Austin Sr.
Allen, TX, 1944 - 2019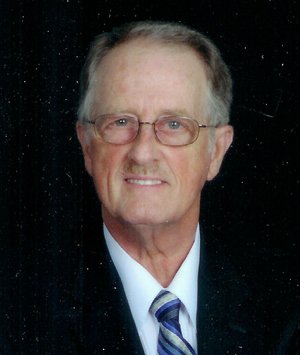 Ronnie Everett Austin Sr., age 75, went to meet his Lord and a joyous reunion of family in heaven on December 21, 2019. He was born in Junction City, Kan., to Hulon Lee and Kathryn Rodgers Austin of Rison, Ark.
He is survived by his wife of 55 years, Linda, and son, Chip [Texas]; sister, Cindy Harris and brother, Larry Austin [Arkansas]. He was preceded in death by his parents; daughter, Karen Austin; half-sister, Nancy Harris; brother, Rupert Austin; nephew Stephen Austin; and step-father, Rufus Lee Rodgers.
He spent his youth in Cleveland County and attended Woodlawn schools. He earned degrees at Arkansas A&M and ETSU in Texas, and earned an Educational Doctorate at UA, Fayetteville. He served Arkansas school districts in Moro, Aubrey, Marianna, Fayetteville, Poyen, Fouke, Jonesboro, and Kingston, working as coach, science teacher, bus driver/driver trainer, principal, and superintendent.
He authored a mystery novel, Grayville's Story, published in 2013. He was on the Sounding Off panel for the Dallas Morning News and a guest columnist for them, their Allen Neighbors Go edition, and for the Cleveland County Herald.
He was a City of Fayetteville alderman; Chairman of the Arkansas Aviation & Aerospace Commission; on Madison and Miller County Child Abuse Task Forces; Fayetteville Youth Center Board of Directors (President, 1980); Fayetteville Evening Lions Club Board, Tail Twister and Lion Tamer; Jonesboro United Way Board; State Beta Club Council; and SW Ark. Ed. Coop Secretary; and received Kingston's 4-H Citizen of the Year award in 1994.
He served his church at times as Chairman of Deacons, Stewardship Committee Chairman, Trustee, SS Department Director and teacher (senior citizens, singles, and college), Children's Church leader, VBS teacher, youth fellowship leader, MBSF sponsor, and sanctuary choir member. He worked with street ministry for Jews for Jesus in Dallas and Houston.
He had a lifelong love of sports. He hunted, fished and camped from a young age. He played basketball in high school and continued with golf, softball and basketball as an adult. He was a summer T-ball and softball coach, and started peewee basketball in Poyen for half-time HS basketball entertainment. He began jogging in 1985 and placed in several cross-country races, taking first in his age group once. He was recognized by the Texas Legislature when he ran 238 miles from Allen to Austin, Texas, to raise awareness for the need for kidney donation after receiving a transplant himself.
Ron was always busy with vegetable gardening, construction projects, cowboy cooking and outdoor grilling. He was very knowledgeable of teams, coaches and players of college and professional basketball, football, and baseball. He was a pretty good pool player too. He enjoyed being around people and organizing events at school for adults and children alike during his career. At Kingston, he began and led the Pride Program and a Veterans' Day program. In retirement, he organized neighborhood block parties, a talent show for 55-plus church members, and his Woodlawn HS 50th class reunion.
Visitation will be at Ralph Robinson and Son, Pine Bluff, Arkansas, Thursday, December 26, 6:00 pm to 8:00 p.m. Funeral services will be Friday, December 27, 11 a.m. at Pleasant Ridge Baptist Church, Rison, Arkansas (off Hwy 63) with Dr. David Harris officiating. Burial will be Pleasant Ridge Cemetery.
Memorial suggestions: Pleasant Ridge Baptist Church, Gideons International, or American Bible Society. Online condolences at www.ralphrobinsonandson.com.
Published December 24, 2019
OBITUARY SUBMITTED BY:
Ralph Robinson & Son
807 South Cherry Street, P.O. Box 5254, Pine Bluff, AR
Phone: 870-534-3131