Wilma Jean McKindra
of Little Rock, AR, 1950 - 2019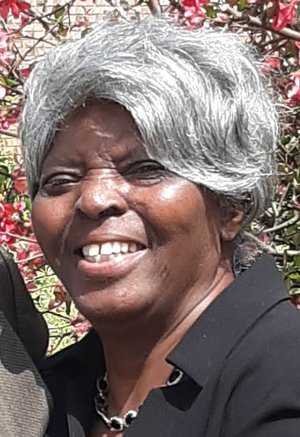 Wilma Jean Kelley McKindra, beloved wife, sister, aunt, friend, and mother, departed this life on Thursday, December 19, 2019, at her home in the southend of Little Rock, Arkansas. Born in Texarkana, Arkansas, on April 4, 1950, to Isabell and William Kelley, Wilma earned the distinction of Salutatorian as a proud member of the class of 1968 at Booker T. Washington High School. She obtained a bachelor's degree in Psychology from Rockford College, in Rockford, Illinois, a master's in Guidance and Counseling from East Texas State University, in Texarkana, Texas, and for 25 years, served as a licensed Psychological Examiner with the Conway Human Development Center.
The care she bestowed on others in her professional life extended to her entire family, community and the church family in which she made her home. She possessed a special capacity for working with children, the elderly, the incarcerated, the developmentally disabled and those struggling with substance abuse. She believed fervently, unceasingly in the God she accepted as a child --the source of her eternal joy, unwavering faith, gap-toothed smile and poignantly quivering voice.
She was preceded in death by her parents William and Isabell; her brother, Roosevelt and her sisters, Hazel Marie and Mary Ezerine. She leaves behind her devoted husband, Freeman McKindra Sr.; her beloved brothers, William Harold Kelley (Carol) of Fremont, California, and James Frederick Kelley of Texarkana, Arkansas; a host of adored nieces and nephews, in-laws, church family from Reed Memorial CME Church and wider CME connection, her sorors of Delta Sigma Theta, Sorority Inc., an entire neighborhood she mothered and three children - Fatima, Freeman II and Frederick - whom she loved with everything she had.
A family hour where friends and family will gather to share reflections of her life will be held at 6 p.m. on Friday, Dec. 27, 2019, at the church she loved and worked tirelessly to sustain, Reed Memorial CME Church at 3101 S. Izard St. in Little Rock, Arkansas. A service celebrating her life will be held at 11 a.m. on Saturday, Dec. 28, 2019, at St. John Missionary Baptist Church, located at 2501 S. Main Street in Little Rock, Arkansas. An additional gathering for her interment will take place at 11 a.m. on Monday, Dec. 30, 2019, at the Arkansas State Veteran's Cemetery, 1501 W Maryland Ave, in North Little Rock, Arkansas. Arrangements are being handled by Premier Funeral Home of Little Rock.
In lieu of flowers, contributions can be made to the Sam Ella Ward Scholarship Endowment, a scholarship that accepts applications from residents of the southend community of Little Rock to pursue higher education. Checks or money orders made out to the Sam Ella Ward Scholarship can be sent to Reed Memorial CME Church, 3100 S. Izard St, Little Rock, Arkansas 72206. Donations can also be made online through The Arkansas Community Foundation website (www.arcf.org). Go to "give online" in the main menu and follow steps to make a donation to the Sam Ella Ward Scholarship Endowment.
Published December 24, 2019
OBITUARY SUBMITTED BY:
Premier Funeral Home
1518 S. Battery St, Little Rock, AR
Phone: 501-376-4800