Ronnie Wayne Walton
Bella Vista, AR, 1943 - 2019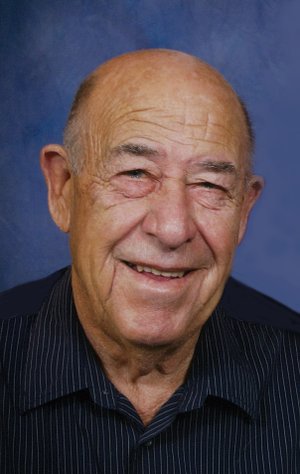 Ronnie Wayne Walton, 76, of Bella Vista, Ark, passed away Sunday, December 22, 2019, at Mercy Medical Center in Rogers. Ron was born west of Lahoma, Okla. on April 5, 1943, to Wilmer and Bertha Crites Walton. He graduated from Lahoma High School in 1961.
Ron married Carol Golden in 1963 in Grandview, Mo and to this union was born daughter Ronne Lynn, and sons, Kenneth Wayne and Kelly William. He married Janet Jenkins in 1973 and their son Thomas Matthew was born in 1976. Ron worked in welding and fabrication for many years in California. In 1978, he became a division manager for Scientific Drilling Controls in Irvine, Calif.
In 1981 the family moved back to Lahoma, where he started Advance Fabrication, Inc, a welding and machine shop. He constructed wireline service trucks, fabricated and installed equipment for several Schlumberger service centers world-wide. In 1996 he established Walton Homes and built many custom and spec homes in Enid, Okla. and Bella Vista. The family moved to Bella Vista in 2010.
Ron is survived by his loving wife of 46 years, Janet; daughter Ronne Lynn McClanahan (Butch) of Newalla, Okla., son Ken of Lawrence, Kan., son Kelly (Gabi) of Geronimo, Okla., and son, Tom of the home. He is also survived by his oldest sister Doris Chambers of Oklahoma City and brother Jim (Barbara) of Enid, Okla. and many grandchildren, great-grandchildren, and nieces and nephews.
A Celebration of Life service will be held Saturday, December 28 at 1 p.m. at First United Methodist Church, 20 Boyce Drive, Bella Vista. Memorials may be made to FUMC Bella Vista or to the charity of your choice.
Arrangements are by Bella Vista Funeral Home and Crematory. Condolences may be expressed at www.funeralmation.com.
Published December 26, 2019
OBITUARY SUBMITTED BY:
Bella Vista Funeral Home and Crematory
2258 Forest Hills Blvd, Bella Vista, AR
E-mail: office@funeralmation.com
Phone: 479-855-1611