Ralph Maurice DuVall
Richardson, TX, 1936 - 2019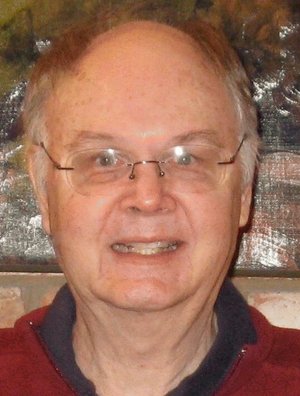 Ralph Maurice DuVall passed away peacefully on 12/21/19, due to complications of Alzheimer's disease. Ralph was a loving father, brother, uncle, and grandfather. Ralph is survived by his daughter, Michele DuVall Summerall and her husband Brian, their children David and Daniel Summerall; his son, Andy DuVall, his wife, Leigh, and their son, Fisher DuVall; his ex-wife, Billie Anderer of Dallas; his sister, Janet Lewis of Indianapolis, Ind., and her children, Angela and Dan Lewis; his sister-in-law, Suzanne DuVall of Texarkana, and his niece, Joanie DuVall Delcambre, and nephew, Mike DuVall; his beloved Aunt Virgie DuVall of Tull, Ark., as well as numerous other family members. He is preceded in death by his parents, Curtis and Ruth DuVall, and his brother, Phillip DuVall of Texarkana all of whom he loved dearly.
Ralph was born in Sheridan, Ark., on December 2, 1936. He graduated from Texarkana Arkansas High School in 1955, where he played basketball and football with his brother Phillip and ran track. In high school, he was a member of the National Honor Society and Science Club as well as the yearbook and newspaper staff. He moved to Dallas to attend Southern Methodist University where he graduated in 1960 with a Bachelor of Science in Electrical Engineering later completing his Master's at SMU. Ralph was a member of the SMU Honorary Sigma Tau Fraternity for Engineers and SMU Honorary Society Etta Kappa Nu for Electrical Engineers. His career spanned many decades primarily working for Texas Instruments in their Defense Department.
Ralph lived a quiet life which was reflected in his hobbies. He enjoyed pursuing knowledge, reading books for pleasure, listening to music, and working on his website RalphDuVall.com. His family was his greatest joy, and he enjoyed documenting them on his website through pictures and genealogies.
The family would like to thank Ralph's many caregivers who assisted Ralph during his disease, but in particular, Randy McWilliams of Dallas, Texas, who was a stedfast help with his loving care for the past 7 years.
Ralph will be remembered as a hardworking, gentle, loving man who was a wonderful father and friend. He lived a life that was richly blessed and full.
A graveside service will be held at Ebenezer Tull Cemetery in Tull, Ark., Saturday, December 21, at 3 p.m. In lieu of flowers, the family would ask that memorial gifts be given to the "Tull Cemetery Association" to maintain the grounds and upkeep of a place that was dear to Ralph's heart. Tull Cemetery Association, c/o Wilson DuVall - Treasurer, 111101 Hwy 190, Benton, Ark., 72015.
Published December 27, 2019
OBITUARY SUBMITTED BY:
Memoriams.com
391 Inverness Parkway, Suite 300-B, Englewood, CO
E-mail: helpdesk@memoriams.com
Phone: 877-705-4995