Shigeko Wilson
Jacksonville, AR, 1928 - 2019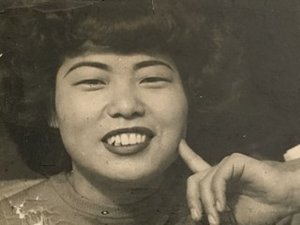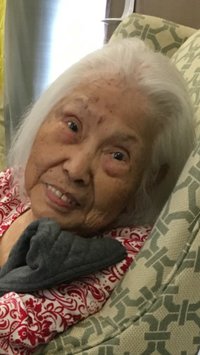 Shigeko Wilson departed this life on Christmas Day 2019. She was 91 years of age. Shigeko was born February 12, 1928, in Osaka, Japan. She understood hardship at an early age with her experiences with a deadly tsunami and the WWII firebombs. After the war ended, she worked waitressing at a US AFB near Miho where her future husband, John Wakefield Wilson (1931-2016) served as an AFB cook. Despite some challenges (due to the war) from both families and after a multitude of military obstacles, they married in the summer of 1954. They came stateside in 1955, by the troop transport ship USS W.A. Mann, and embarked on a lifetime of adventures throughout the US, Japan, and Turkey. Mom's proudest moment was becoming a US Citizen in 1961. Their travels included countless fishing trips to various lakes/rivers, visits to family on the coastlines, and viewed some of the wonders of America - the Statue of Liberty, Yellowstone National Park, and a 5-minute view of the Grand Canyon (after a long trip getting there) when her fear of heights was discovered! With Dad by her side, Mom learned to cook legendary meatloaf, fried chicken and apple pies. She worked hard at various jobs and was forced to retire at 75. Retirement was filled with trips, bingo, "the silver sneakers", and many lucky trips to the Tunica Casinos!
Mom's stern façade belied her love of animals which was equal to Dad's. Visits to the zoo meant quick views of lions, tigers, and bears, with an inordinate amount of time spent at the prairie dog enclosure. Her love of basset hounds was unparalleled; with each one becoming her furry sons/ daughters. Mom leaves behind her non-furry children: Donna (Tim) Hagood from Charleston, S.C.; Kay (Ed) Nieberlein from Gulf Breeze, Fla.; Susan (Frank GoBell) Wilson, Jacksonville, Ark.; William (Angie) Wilson, Morrilton, Ark.; and several grandchildren and great-grandchildren. Mom passed down to her family not only her love of fur-babies but also an appreciation of sushi.
As Mom's dementia progressed and unable to remain at home, her children found her a wonderful new home at Presbyterian Village/Little Rock where she experienced a renewal of spirit. The caring and friendly staff/residents quickly transformed her sternness into a happy-go-lucky lady who brought smiles to all she met. She even taught them some Japanese words (naughty & nice). She never cared for celebrating her own birthday but that changed when she turned 91 –she danced to disco, sipped wine, had a room full of balloons/gifts and red velvet cake! Her PV home brought nothing but "thumbs up" by mom and many tears of joy to her children. Shigeko says "Arigato, PV!"
Mom will be reunited with her beloved John at the AR State Veterans' Cemetery in NLR, where once again they can argue over the Crisco pie dough during the holiday seasons. There will be no service, as that would not have been her wish. Contributions to honor mom can be made to the Jacksonville Friends of the Animals (217 South Redmond Road, Jacksonville, Ark., 72076) or the Presbyterian Village Foundation (http://presbyvillage.org/the-foundation/). Arrangements by Moore's Jacksonville Funeral Home. (501) 982-2136. www.mooresjacksonvillefuneralhome.com.
Published December 27, 2019
OBITUARY SUBMITTED BY:
Moore's Jacksonville Funeral Home
1504 Loop Road, Jacksonville, AR
Phone: 501-982-2136
http://www.mooresjacksonvillefuneralhome.com