Rachel Shelby Wulz
Billings, MT, 1994 - 2019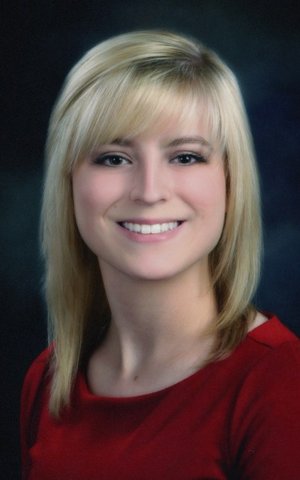 Rachel Shelby Wulz, 25, died December 20, 2019, at her home in Billings, Mont. Rachel was born September 1, 1994, in North Little Rock, Ark.
She was a graduate of Bentonville High school, then studied at the University of Alabama, University of Arkansas, and California Institute of the Arts. She was an active member of St. Stephen's Catholic Church in Bentonville. Her comic wit and humor will be missed.
She is preceded in death by her maternal grandparents, Alpha Henry and Kathleen Mary Brixey Jennings and her paternal grandfathers Charles H. Wulz and M. Leon Foster.
She is survived by her parents, Carol Wulz of Rogers and Dr. Curtis Wulz of Bentonville; her brother, Daniel and his wife Lucy of Kansas City, Mo.; brother James and his wife Phoenix of Denver, Colo.; her maternal grandmother, Marjorie Earline Wulz Foster of Ft. Scott, Kan.; many aunts, uncles, and cousins.
The family will receive friends from 2-4 p.m., Sunday, December 29, at Bella Vista Funeral Home, 2258 Forest Hills Blvd., Bella Vista. Mass of the Resurrection will be held, Monday, December 30, at 1:30 p.m., at St. Stephen Catholic Church, 1300 NE J Street, Bentonville, Ark. Graveside service will follow at St. Vincent De Paul Cemetery in Rogers.
In Lieu of flowers, memorials may be made to Bella Vista Animal Shelter, PO Box 5248, Bella Vista, Ark. 72714. Condolences may be expressed at www.funeralmation.com.
Published December 28, 2019
OBITUARY SUBMITTED BY:
Bella Vista Funeral Home and Crematory
2258 Forest Hills Blvd, Bella Vista, AR
E-mail: office@funeralmation.com
Phone: 479-855-1611