Burl Conrad (Buddy) Rotenberry III
of Little Rock, AR, 1937 - 2019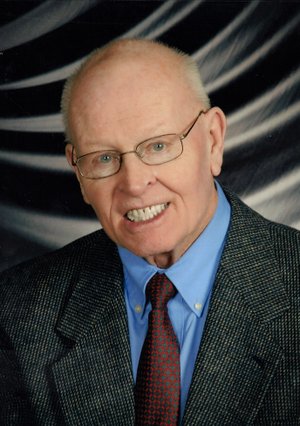 Burl Conrad (Buddy) Rotenberry III, 81, died on January 31, 2019. Buddy's parents were Mary Louise Mashburn Rotenberry and B.C. Rotenberry Jr. Buddy was born in Memphis, Tennessee, on March 12, 1937.
Buddy's parents moved backed to their home, Little Rock, when Buddy was four and to Buddy's great delight brought him back with them. He went to public schools in Little Rock and North Little Rock and graduated in the class of 1955 from Little Rock Central High School.
After graduating in the last graduating class of Little Rock Junior College, Buddy attended Little Rock University one more year and was then admitted to the University of Arkansas School of Law at Fayetteville. Buddy was a good student in law school and while there he became editor-in-chief of the Arkansas Law Review and was selected to represent the School of Law in the National Moot Court Competition. Finding a "loophole" in the rules governing eligibility to take the bar examination, Buddy took and passed the bar exam in 1961, although he still had another full year left before graduation. He completed this final year in law school and graduated in 1962 with two degrees, a B.S.L. and a J.D. Buddy served 8 years in the United States Naval Reserves. Buddy was an active member of Second Presbyterian Church in Little Rock during the later years of his life.
Buddy's bar admissions included the State of Arkansas, 1961; U.S. District Courts in Arkansas, 1962; United States Supreme Court, 1966; and U.S. Court of Appeals (8th Circuit), 1970. Buddy's law career was divided between private practice in Little Rock from 1962 to 1971, including 3 years serving as director and chief attorney of the Legal Aid Bureau of Pulaski County, the first full time civil legal services program in the state of Arkansas and one of the first such programs in the nation funded by the federal government. Between 1971 and 1976, Buddy was a member of a 4-lawyer firm in Fort Smith, Arkansas, where he engaged in a general civil and criminal law practice with a special interest in litigation.
Buddy returned home to Little Rock in 1976 in large part because of a terminal illness of his mother who was living alone. He took what was intended to be a temporary and transitional job as a Deputy Attorney General in the Arkansas Attorney General's Office. This adventure led to a 34-year career in public service with the state of Arkansas. It also included serving as a cabinet level department head of a major department of state government, a 6-year term as Chairman of the State Workers Compensation Commission, and finally the last 25 years as an administrative law judge for the Arkansas Public Service Commission.
Buddy was predeceased by his parents and he had no siblings. He is survived by his beloved wife, Cindy, truly the love of his life for the last 32 years; sons, James Henry (Jim) Rotenberry and Merrick Louis Rotenberry; grandchildren, Paige Marie Rotenberry and Mitchell Louis Rotenberry; and one sister-in-law, Annette (Bill) Pettit; three brothers-in-law, Tony, Michael (Betty) and Philip (Vicki) Cox and a wide array of other family members by marriage to Cindy.
Buddy was very proud of being a member of the legal profession for 57 years. He believed that it was a noble undertaking when he decided on the law at an early age as a profession, and he continued to believe that his entire life. The thing that brought him the greatest satisfaction as a lawyer and judge was being able to fairly and adequately solve the problems of clients and litigants.
Buddy was married to Cindy on March 5, 1987. They had a wonderful life together which included many activities such as playing competitive tennis and golf together, swimming, fat tire biking in the Colorado Rockies, snowmobiling in and around Yellowstone, and walking for health and fitness. Their marriage also survived building a home together. However, Buddy's happiest times were on the many wonderful leisure trips they enjoyed together which included visiting all 4 corners of this beautiful country and many places in between as well as Mexico and Canada.
Buddy will be cremated. There will be a memorial service at Second Presbyterian Church in Little Rock at 1 p.m., Monday, February 4, 2019. In lieu of flowers Buddy requests that donations be made to Second Presbyterian Church, 600 Pleasant Valley Drive, Little Rock, Ark. 72227 or to a preferred charity of the donor. There will be a reception at the church following the service. Arrangements by Roller-Chenal Funeral Home. Online guestbook: www.rollerfuneralhomes.com/chenal.
Published February 2, 2019
OBITUARY SUBMITTED BY:
Roller-Chenal Funeral Home
13801 Chenal Parkway, Little Rock, AR
Phone: 501-224-8300
http://www.rollerfuneralhomes.com/chenal