Jean Marguerite Ellingson
Huntertown, IN, 1931 - 2019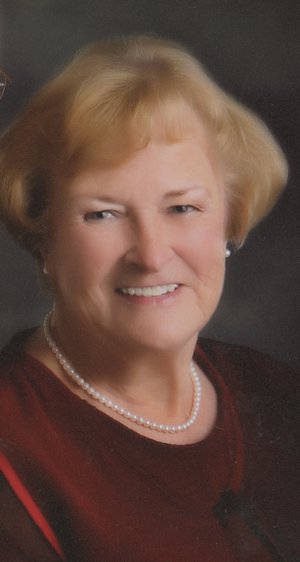 Jeanne Marguerite Ellingson, 87, recently of Huntertown, Indiana died January 29, 2019. Jeanne was born October 27, 1931 in Albert Lea, Minn.. to Anton Peter and Minna J. (Schatterer) Axelson. Jeanne was retired as a Bank Officer and Vice President of Marketing for Western State Bank in Sioux Falls, SD. Throughout her life she was active in her community, theater and her church. She often said her marriage on November 25, 1951 to Clair C. "Mick" Ellingson in Ellendale, Minn., began a 67 year love affair with the love of her life.
Jeanne is survived by her loving husband, Clair "Mick" Ellingson, children, Eric (Patrice) Ellingson, Kristi (George) Hamilton, Juli (Randy) Huber, grandchildren, Rebekah (Gunnar) Vagenius, Rachelle Huber, Rae Anne (Steven) Hebnes, Kathrein Huber, Claire, Sarah, Kathleen, Elizabeth, and Erick John Ellingson, great grandchildren, Laura (Chris) Vagenius Mills, Tobe Rey Carias, Minna Vagenius, Theodor and Fritz Hebnes, great-great-grandchild, Harrison Mills, and siblings Shirley Jenson and Jimmy Axelson and numerous nieces and nephews. She was proceeded in death by her parents and grandson, Caleb Huber.
There are no services or visitation planned at this time. Memorial gifts may be directed to Alzheimer's Disease Research, c/o Bright Focus Foundation, 22512 Gateway Center Dr., Clarksburg, Md. 20871. To sign the online guest book or share a memory or story with the family go to www.mccombandsons.com.
Published February 5, 2019