Fred E Holden
West Fork, AR, 1937 - 2019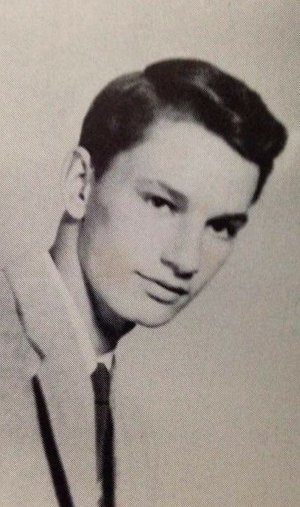 Fred E Holden, age 81, a resident of West Fork, Arkansas, passed away Monday, February 11, 2019 at Willard Walker Hospice Home in Fayetteville, Arkansas. He was born May 7, 1937 in Woolsey, Arkansas, the son of Jasper Lee and Annie Bell (Byrum, Clark) Holden. Fred served in the United States Air Force with over seas deployments in France and Germany.
After being discharged, Fred worked in the flooring trade with his brother Jason Holden. He went on to becoming a residential building contractor, and developed numerous properties around Northwest Arkansas. Fred and Naomi owned a sizeable farm on Cove Creek for 30 years. They were an integral part of the valley community, and could always be relied on to help neighbors, friends, and passing strangers in need. Fred was an avid outdoorsman, and taught members of two generations the skills of what he enjoyed so much.
Fred also mentored many men of various ages in the disiplines of building, quiet integrity, straight forward conduct, and not brag too much on what you caught or shot.
He was preceded in death by his wife, Naomi Marie Hughes Holden, his parents, two sisters, Viola Geneva (Jean) Chase and Bettie Faulkenberry, four brothers, JD Clark, Kenneth Clark, Jason Holden. Survivors include his daughter, Lori Toher and husband Joe of West Fork; chosen son, Jason Reynolds of Eufaula, Oklahoma; two grandchildren; one brother, Leon Allen and wife Brandy of Texas; a large number of nieces, nephews, cousins and friends.
The family will receive friends Wednesday, February 13, 2019, 6-8 p.m. at Luginbuel Funeral Home. Funeral service will be held 2 p.m. Thursday, February 14th, 2019, at Luginbuel Chapel in Prairie Grove, Arkansas. Burial will be in the Baptist Ford Cemetery. Online guest book, www.luginbuel.com.
Published February 12, 2019
OBITUARY SUBMITTED BY:
Luginbuel Funeral Home
115 N Neal, Prairie Grove, AR
Phone: 479-846-2141