Robert Michael Reneau
of Little Rock, AR, 1953 - 2019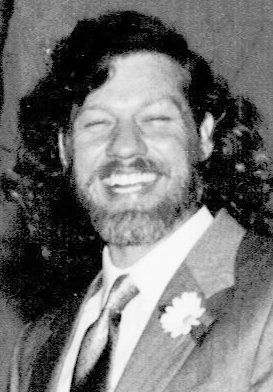 Robert Michael Reneau, 65, was born in Visalia, California on July 11, 1953 to Margaret Ella Williams Reneau and Marion Owen Reneau, and flew into the arms of his Savior on February 8, 2019.
Son of a Southern Baptist preacher in home missions, he lived in California, Washington state, Texas, and Arkansas. His class was the first to graduate from Parkview High School in Little Rock, Arkansas. He obtained licenses as a Master Plumber, Water Distribution Operator, and Commercial Driver. He cofounded Independent Plumbing with his longtime friend Edwin Loftis and later started his own company, Honest Plumbing, before going to work for Central Arkansas Water, retiring in 2016 after 21 years. His talents included drawing, cooking, carpentry, poetry, mandolin, gardening, fishing, plumbing, joking, and praying.
In 1988 he embraced the Roman Catholic faith, which guided him through the next 3 decades of his life and into eternity. His actions embodied the Beatitudes (Matthew 5:1-12). Bob often said people asked about him only because they knew his wife, but the support of family and friends in his final illness evidenced a life which touched many who understood the treasure hidden in his earthen vessel (2 Corinthians 4:7).
He was preceded in death by his parents, wife, Kathleen Chrestman Reneau, and infant son, Jeremy Michael Reneau. His legacy includes his children: Shannon Brown (Kevyn), Lisa Hinshaw (Robert), Sparrow Reneau, Monique Reneau; grandchildren: Nancy Merayo Southerland (Shane), Anna Reneau, Bailey Merayo, Romeo Schumacher, Megan Brown, Nicole Hinshaw, Carlito London, Katherine Hinshaw, and Owen King; great-granddaughters: Saxxen and Kenzie. Bob also became a nurturing father figure to many others. His widow, Carol Hodges, will miss his generosity and humor, as will his brother, Richard Reneau (Sharon), nephews Christopher and Kevin (Christina) Reneau, and "Papa Ken." If anyone's name has not been mentioned, please recall that obituaries are written by people still quivering with shock and grief; thus, any omissions are not intentional.
A Rosary will be said at 5:30 p.m. on Thursday, February 14, followed by visitation from 6-7 p.m. with a vigil service from 7–8:30 p.m. at Our Lady of Good Counsel, 1321 S. Van Buren, Little Rock. The Mass of Christian Burial will be celebrated at 10 a.m. on Friday, February 15 at Good Counsel, followed by interment at Pinecrest Memorial Park in Alexander.
In lieu of flowers, donations may be made to: Water For People, 100 E. Tennessee Ave., Denver, Colo. 80209 (https://www.waterforpeople.org/about); Arkansas Pregnancy Resource Center P.O. Box 25413 Little Rock, Arkansas 72221 (https://www.pregnancylittlerock.com/donate); or Arkansas Hospice, 14 Parkstone Circle, North Little Rock, Ark. 72116; (https://www.arkansashospice.org/foundation/donate/donate_now.aspx). Arrangements by Little Rock Funeral Home, 8801 Knoedl Ct., (501) 224-2200. Robert's online guestbook may be signed at www.littlerockfuneralhome.com.
Published February 12, 2019
OBITUARY SUBMITTED BY:
Little Rock Funeral Home
8801 Knoedl Ct., Little Rock, AR
Phone: 501-224-2200