Gwendolyn Pierce
Plano, TX, 1936 - 2019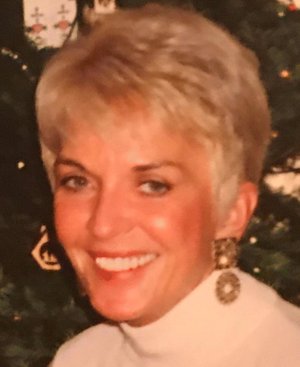 Gwendolyn Sproul Gibson Pierce, age 82 of Plano, Texas, passed away peacefully on February 15, 2019. She was born in Washington, Utah to John Denzel Sproul and Gwendolyn Nisson Sproul Woodbury on February 26, 1936.
Formerly of Little Rock, Ark., Gwen married her childhood sweetheart, Lee DeGrey Gibson. Together they had three daughters, Jan Lee Gibson, Sydney Elizabeth Adams, and Cinde Matkin Rawn. They moved from Nevada to California and later settled in Arkansas. They were one of the first married real estate teams in Little Rock, Ark.
After Lee's passing, Gwen was swept off her feet by the handsome dancer, Larry F. Pierce. They married and lived the second half of their lives together in Memphis, Tenn. until Larry's passing in 2016.
Gwen is survived by her daughters and their families, her sister, Jeannie Reich, and brothers, Ed and Wood Sproul.
A memorial service will be held in Little Rock in the spring, her favorite time of year when azaleas are in bloom. Memorial gifts may be made to Arkansas Children's Hospital or Special Olympics Texas.
Published February 26, 2019
OBITUARY SUBMITTED BY:
Memoriams.com
391 Inverness Parkway, Suite 300-B, Englewood, CO
E-mail: helpdesk@memoriams.com
Phone: 877-705-4995