Lester Lee Beckham
Van Buren, AR, 1938 - 2019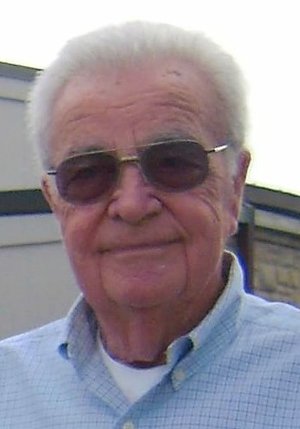 Lester Lee "Les" Beckham Jr., 80, died Sunday, February 24, 2019. He had cancer. We, his children, are convinced the man could do anything, because he could. He could build anything, repair anything, remodel anything, wire or plumb anything. He gave the gift of indoor plumbing to his mother-in-law in 1960. That says a lot about a man. On an off day, he could sing better than Johnny Cash and Ray Charles combined, especially if the song was his go-to hit, "Jackson." We were as surprised as you must be to learn that our father did not make up that song in his head, and that, no, our parents were not married in a fever hotter than a pepper sprout.
Our dad could solve any problem and masterfully prevent disaster. He used his powers for good, though, and allowed us to fail plenty. He told us that we could always come back home, but he taught us well so that we wouldn't need to. He loved cigars, dogs, babies, and crazy women. Sometimes that worked out, sometimes not so much. He loved country music, but only the good kind. He startled himself awake every morning with an alarm set to blare Nine Inch Nails because he was efficient and realistic. He was generous and gentlemanly, and he despised a liar.
Les Beckham valued family above all. He loved us and we adored him. He taught us to check on our old folks. He personally took care of his mother and sister during the long days of their illnesses. He was delighted by his grandchildren. He taught us to stick together, and we're still stuck.
He was the last and largest baby of Myrtle Katherine Belt Beckham and Lester Lee Beckham Sr., weighing in on arrival at more than 12 pounds, September 21, 1938, in Van Buren, Arkansas. Born during the busy harvest time, he went to work with his mother at just a few days old, resting in the shade while she tended the fields. He was a bona fide football and basketball star with the Van Buren Pointers from 1953-56. Les served in the U.S. Navy from 1956-59. He became a master electrician and master plumber and operated Dale's Mechanical Sales and Service with his brother for 44 years. He was a member of Trinity Episcopal Church in Van Buren.
He was preceded in death by his parents, a brother, Dale Beckham, and sisters Violet Dougan, Joyce Fortner, Irene Gordon, and Lea Harvell. He is survived by one daughter, Lisa Beckham Reber and her husband, Dan, of North Little Rock, two sons, Darren Beckham and his wife, Cami, of Fayetteville, and Cliff Beckham and his wife Lynn, of St. Louis, and grandchildren Walt and Anna Lea Reber, Ben, Will, and Molly Beckham, and Jacob, Juliet, and Ellie Sharits.
Graveside service will be held at 1 p.m. Wednesday, February 27 with military honors at the Fort Smith National Cemetery with arrangements by Ocker Funeral Home in Van Buren.
Published February 26, 2019
OBITUARY SUBMITTED BY:
Ocker
700 Jefferson Street, Van Buren, AR
Phone: 479-474-2523
http://ockerfuneralhome