Pat Bryan Lightfoot
Malvern, AR, 1929 - 2018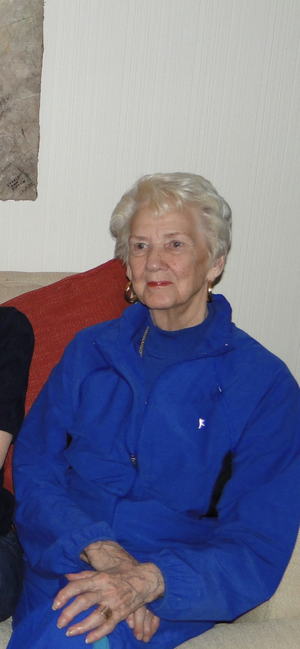 Pat Lightfoot, age 89, of Malvern died Monday, Dec. 31, 2018, at Encore Healthcare and Rehab. She was born in Malvern on July 19, 1929, to the late Charles Garrett Bryan and Evelyn Boyle Bryan. Reared and educated in Malvern, her career was spent as a court reporter for numerous judges in Hot Spring County. Pat was a Presbyterian.
She is survived by her daughters, Charla Mathews and her husband, Stuart, of Sherwood, Ark., and Jo Hart Walters and her husband, Doug, of Malvern; two granddaughters, Vonn Ely and her husband, Chad, and Andrea Reynolds and her husband, Joel; a grandson, Jake Ledbetter, and his wife Amanda; 12 great-grandchildren; one great-great-grandson; and by her sister, Betty Bryan Harrison of Greenville, Texas.
Pat was also preceded in death by a brother, Lloyd Bryan.
There will be no formal service, but the family will receive friends at J. A. Funk Funeral Home on Thursday evening, Jan. 3, 2019, beginning at six o'clock.
Special thanks go to Encore, Arkansas Hospice, and Dawn Groover.
Memorials are requested to the Alzheimer's Association, Central Arkansas Regional Center, 411 S. Victory, Suite 202, Little Rock, Ark. 72201.
Online condolences may be sent via jafunkfuneralhome.com.
Published January 2, 2019
OBITUARY SUBMITTED BY:
J. A. Funk Funeral Home
318 Ash , Malvern, AR
E-mail: ptieear@swbell.net
Phone: 501-332-4625