Beverly A Donnelly
Hot Springs Village, AR, 1926 - 2019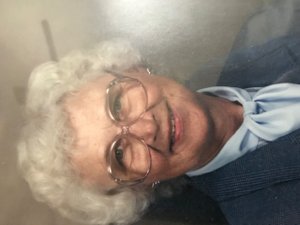 Beverly Donnelly, 92, of Hot Springs Village, passed away peacefully in the early morning on New Year's Day. She was born on June 6, 1926 near St. Paul, Minn. Beverly was preceded in her death by her husband of 53 years, David R. Donnelly. Beverly and David both worked for Super Value Food Corporation in Minneapolis, Minn. for over 30 years. They retired to Hot Springs Village in 1983. Beverly was an active member of Christ Lutheran Church, an officer of the Woman's Golf Association, and active in many community events.
Following David's death, Beverly resided at The Good Samaritan Campus Assisted Living Facility at Greenwood Manor for 10 years, and later at the Mt. Carmel Memory Unit in Hot Springs Village for her last 5 years. The family extends their sincere gratitude to the exceptional caregivers at both facilities, especially appreciating Jackie Fayman for her daily caregiving support and companionship with Beverly.
Survivors include Beverly's brother Howard, 94, of Minneapolis Minn., and her 22 nephews and nieces. In lieu of flowers, a donation to the Alzheimer's Association, Chicago, IL would be appropriate. For online condolences visit www.cedarvalefuneralhome.com please.
A Memorial Service is planned at 4 p.m. on Wednesday, Jan. 9 at the Cedar Vale Funeral Home on Minorca Rd. in Hot Springs Village, immediately followed by internment at their cemetery.
Published January 5, 2019
OBITUARY SUBMITTED BY:
CedarVale Funeral Home
200 Minorca Rd, Hot Springs Village, AR
Phone: 501-922-6100