Vicki Park Snider
Germantown, TN, 1938 - 2018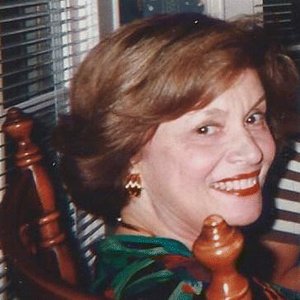 Vicki Park Snider, age 80, was ushered into the presence of her Lord and Savior, Jesus Christ, on December 27, 2018 after a long and difficult struggle with Alzheimer's Disease. Her family and friends will remember her as a faithful wife, a loving mother, an ever-giving grandmother, a wise teacher, and a gracious and trusting ally.
Vicki was preceded in death by her parents, James Cox Park and Ruth Vick Park, and her beloved uncle and mentor, Dr. Roy G. Fish, Professor of Theology at Southwestern Baptist Seminary. She survived by her husband, Dr. Van Snider, and her three children, Jay (Cindy), Sherri (Brian Sands), and John (Angel), and nine grandchildren: Parker, Evan, & Rachel Snider, Christopher, Charles, & Bennett Sands, and Emily, Drew, & Luke Snider.
She was born in Little Rock, Arkansas on November 11, 1938. She graduated from Little Rock Central High School in 1956 and from Baylor University in Waco, Texas in 1960 with a major in education and a minor in organ studies. Vicki studied at Baylor under Dr. Richard Markham, a renowned musician and organ master, and became an accomplished organist herself. At Baylor she was a member of the Pi Alpha Lambda sorority, and the Bards & Rhapsody in White singing group.
Vicki met her husband, Dr. Van Snider, at Immanuel Baptist Church in Little Rock. They were married there in 1962 and were richly blessed, experiencing a wonderful marriage and life together for 56 years.
Early in their marriage, Dr. Snider was transferred by the military to St. Louis, Missouri, where Vicki served as the organist for First Baptist Church of Kirkwood, Missouri. Upon moving to Memphis after the military service, Vicki taught fifth grade at Richland Elementary School. The couple joined Bellevue Baptist Church, where she became a Bible Study teacher for young married women, and later for high school senior girls. The pages of her Bible are riddled with names, lists, and markings of people whom she loved, for whom she prayed, and for whom her heart was turned. She worked extensively with the women's ministry at Bellevue, and served on various committees, including the Building Planning Committee for the current Bellevue property. An avid gardener, she was a member of the 21st Century Garden club, and later worked at John Hoover Flowers.
The family also wishes to thank the staff, nurses, and attendants at Gardens of Germantown for their kindness to Vicki over the past few years, even when she might have been a wee bit difficult. We love you.
Visitation will be at Bellevue Baptist Church from noon to 2 p.m. on Saturday, January 5th, with the Celebration service at 2 p.m., and a reception following the service. Interment will be at Memorial Park Cemetery on Poplar at 1 p.m., Sunday, January 6th. In lieu of flowers, memorials may be sent to the Bellevue Foundation at 2000 Appling Road, Memphis 38016, or to Life Choices of Memphis, LifeChoicesMemphis.org, 5575 Raleigh-LaGrange, Memphis 38134.
"Whatever happens, my faithful ones, rejoice in the Lord." Philippians 3:1.
Published January 5, 2019
OBITUARY SUBMITTED BY:
Memoriams.com
391 Inverness Parkway, Suite 300-B, Englewood, CO
E-mail: helpdesk@memoriams.com
Phone: 877-705-4995