Kendall Allen Johnson
Bella Vista, AR, 1940 - 2019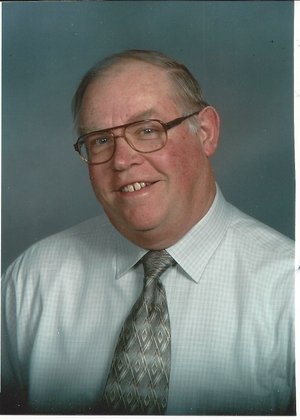 Kendall Allen Johnson, 78, died January 1, 2019. He was born November 16, 1940, in Galesburg, Illinois to Juanita Cunningham Hill and Leslie Johnson.
He is survived by his wife, Lorna, of 53 years, two sons, Keith of the home and Lance of Pearland, Texas; three grandchildren, Jacob Johnson, Jordan Rodriguez and Madelyn Leaman all of Pearland, Texas; two sisters and two brothers, Cosetta (Larry) Hammerlund and Timothy Hill of Galesburg, Illinois; Suellen (Gerald) Davis of Bella Vista and Thomas Hill of Orlando, Florida, and 19 nieces and nephews. Kendall was preceded in death by his parents and step-father, Fred Hill, and a sister and brother-in-law, Mary (Hill) and Roger Showalter.
Kendall graduated from Galesburg High School in 1958. He served four years in the United States Air Force at Altus AFB, Oklahoma. In 1965 he moved to the Chicago area where he met and married Lorna. They moved to Peoria in 1974 where he worked seven years as Accounting Manager and Controller for Aggregate Equipment.
In 1981 the family moved to Rogers and started Custom Dome Homes. Kendall built about 55 geodesic homes in Arkansas, Missouri, Kansas and Texas. They were active members of Peace Lutheran Church in Rogers for 15 years. They moved to Bella Vista in 1996 and transferred church membership to Christ the King Lutheran in Bentonville. His church has been a very important part of his life. He loved golfing, landscaping, bowling, pinochle and the Cubs and Bears.
A memorial service will be held at Christ the King Lutheran Church in Bentonville at 11 a.m. on Friday, January 18 officiated by long-time friend and pastor, Rev. Richard Solberg. In lieu of flowers memorials may be made to Christ the King Lutheran Church or the Multiple Sclerosis Society. For full obituary see www.eptingfuneralhome.webs.com.
Published January 8, 2019
OBITUARY SUBMITTED BY:
Epting Funeral Home
709 N. Walton, Bentonville, AR
Find it at: corner of Walton and College
E-mail: eptingfuneralhome@inbox.com
Phone: 479-273-3443
http://www.eptingfuneralhome.webs.com/