Mary Sue Cantrell
Pine Bluff, AR, 1938 - 2019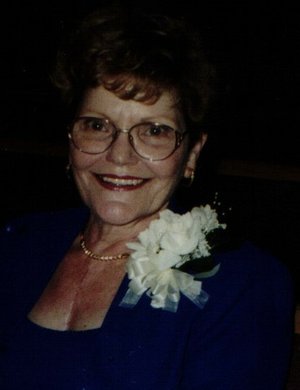 Mary Sue Whitehead Cantrell, 80, of Pine Bluff passed away Saturday, January 5, 2019. She was born May 7, 1938 in Humphrey to the late Herbert Clomer Whitehead and Edna Mae Lantrip Whitehead.
Mary Sue is survived by her beloved husband, Jerry Cantrell; sister Myrtis Towles; brother Herbert C (Buck) Whitehead; children Larry Cantrell (Jennifer) and Susan Over (Darrell); grandchildren Chloe' Cantrell and Macey Cantrell; and many nieces and nephews.
Mary Sue spent her early years in Tomberlin and Humphrey, and graduated from Humphrey High School. Mary Sue was the first of her family to attend college. She attended the University of Monticello and played on the University's basketball team.
Mary Sue married Jerry Lee Cantrell September 15, 1955. Even though they had grown up within two miles of each other on Crooked Creek, they didn't date until Mary Sue was in college. They were married for sixty three years. Mary Sue was a dedicated housewife and mother. She became a den mother for the Cub Scouts and the Brownies, and also coached a girl's soft ball team. Mary Sue supported her children's' interests in art, music, and dance along with many outdoor activities. Mary Sue was the neighborhood stay at home Mom and her home was a gathering place for the local children. Mary Sue was very active in the Pine Bluff Home Builders Auxiliary, the Pine Bluff and Arkansas Realtor's Association. Mary Sue and Jerry Lee were active members of Matthews Memorial Church, making sure the children were well grounded in the Baptist faith.
After the children left for college Mary Sue and Jerry Lee became more active in the community. They participated in the Power Squadron, the Star Steppers square dancing group and moved their membership to First Baptist Church. The couple was blessed with many friendships that have lasted 50 plus years. The Sunset Bay Supper Club was initiated and became a continuing source of enjoyment. A true southern lady, Mary Sue was happiest when her house and tables were full of family and friends. She had a way of making everyone feel special and was considered a second mother by many relatives and friends. Mary Sue's life in this world has ended, but her legacy of love will continue through family and friends until we see her in heaven.
Funeral Service will be 1 p.m. Thursday, Jan. 10, 2019 at First Baptist Church of Pine Bluff with Michael Reed officiating. Interment will follow in Mulberry Cemetery at England. Visitation will be Thursday from 12 noon until service time. Online registry at www.ralphrobinsonandson.com.
Published January 10, 2019
OBITUARY SUBMITTED BY:
Ralph Robinson & Son
807 South Cherry Street, P.O. Box 5254, Pine Bluff, AR
Phone: 870-534-3131