Fritzie Ellyn Andres Turner
Fort Smith, AR, 1928 - 2019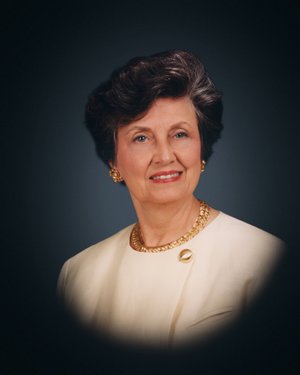 Fritzie Ellyn Andres Turner, age 90, of Fort Smith passed away on January 20, 2019. She was born on February 24, 1928 in Fort Smith to the late Fritz Andres and Flora Martin Andres. Fritzie returned to college and received her BA in Psychology from the UofA Fayetteville and her Masters in Social Work from UALR. As a social worker, she served the community in a variety of fields: the perinatal unit of Arkansas Department of Health; social services to Vietnamese refugees at Fort Chaffee in the 1970s, the kidney dialysis units of Sparks Hospital and Holt Krock Clinic. She was a longtime member of St. John's Episcopal Church.
She leaves behind one son, Thomas L. Moore (Sue) of Rudy, and two daughters, Tracy Hudson (David) of Fort Smith and Fritzie Vammen of Conway, eight grandchildren and 10 great-grandchildren to cherish her life and memory.
A memorial service will be held at St. John's Episcopal Church, Fort Smith on Thursday, January 24, 2019, 11 a.m. Arrangements are under the direction of Fentress Mortuary in Ft. Smith. In lieu of flowers, memorials may be made to St. John's Episcopal Church, 215 North 6th Street, Fort Smith, Ark. To sign the online guestbook please visit www.fentressmortuary.com.
Published January 22, 2019
OBITUARY SUBMITTED BY:
Fentress Mortuary
1805 North a Street, P.O. Box 3, Ft. Smith, AR
Phone: 479-783-6178