Jerry Grinder
Conway, AR, 1949 - 2019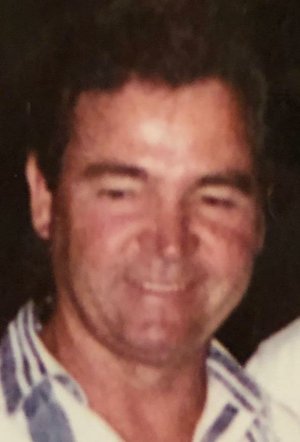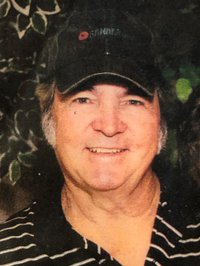 Jerry Grinder, Our beloved "Honey" who has always watched over and cared for the needs of his Family above all things, departed this earth as we know it, January 20, 2019 to join our loved ones in the spirit and to prepare and make cozy and comfortable the home for our family in Heaven. We know it will be warm and inviting, just as Jerry always made sure it was for us every day.
Before everything else, Jerry was a truly devoted and loving family man who loved his family so much that they couldn't help but love and adore him too. He spent every waking hour trying to accommodate a better life through every effort for everyone. That is what made him happy. That is what made him "Honey" No better term of endearment could describe the fruits of labor and the blessing and absolute joy of his presence. While he could fix anything, he also ensured our safety by every measure and the traits of his character, while far too many to list, will be a great loss for all who knew him well. Most notably, was a kind man and a beautiful spirit with a warm heart. He was smart, funny, outspoken and genuine and in moments of family distress, he was the calm in the eye of the storm. Jerry was more than we could have ever imagined or asked for and words will never fully interpret his presence, or loss.
Jerry was born the 4th of five children to Georgia and Lucille Grinder in North Little Rock, Ark. He is survived by his adoring wife of 43 years, Helen Rice Grinder, his 93 year old mother, Lucille, his sister, Georgia Kersey (Skip), and their children: his older brother, Jim Grinder and his children; and his younger brother, Dale Grinder (Kathy) and their children. And also survived by Nancy Grinder (who was preceded in death by her husband, Jerry's older brother, Danny Grinder). He has also survived by his brother-in-law, Johnny Michael Rice and Nephew John Alton Rice; his sister-in-law, Jeannie Michelle Rice, and niece, Summer Rae Rice Stanton and nephew, Jagger Michael Rice Stanton, his daughter, Pamela Puckett and grandson Jayden Grinder. Jerry was preceded in death by his father, George Grinder, and his older brother, Danny Grinder.
Jerry was a member of United Association Of Plumbers, Pipefitters, and Steamfitters , Local 155. He actively worked the trade from the age of 18 until 34 years of age; however even after his service to the industry, he continued to support the trade, paid his union dues, and contributed to the fund providing for deceased union members, receiving his 50 year acknowledgement membership achievement award.
Jerry and Helen then started Grinder Paint Horse Ranch. Jerry oversaw day-to-day operations, breeding and caring for, at one time, over one hundred head of stallions, mares and colts. He and Helen shared a love and passion for animals and spent much of their time tending to and providing a loving home to the horses on the ranch.
Visitation will be at Roller McNutt Funeral Home on Tuesday January 22, 2019 form 6 p.m.-8 p.m. Funeral Services will be January 23, 2019 at 10 a.m. Interment will be at Thorn Cemetery in Greenbrier following Funeral Services.
Pallbearers: Josh Furgerson, Greg Sallis, Rod Grinder, Mark Grinder, David Grinder, Ronnie Clendenin, Johnny Michael. Rice, John Alton Rice, Dr. Jeffrey Kirsch, John Wayne Carter, Jayden Grinder, Jared Kelley, Michael Grinder, Bob Rigdon, Corey Horn, Danny Petty, Jesse Rice, Cody Rice, Eddie Lipsmeyer, Randy Duncan, Bart Puckett.
Published January 22, 2019
OBITUARY SUBMITTED BY:
Roller-McNutt / Conway
8th and Vine, P.O. Box 249, Conway, AR
Phone: 501-374-2731