Connie L. Boyeskie
of Sherwood, AR, 1955 - 2019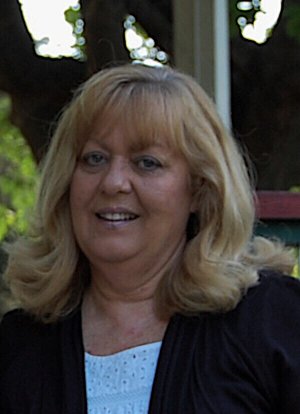 Connie L. Boyeskie took God's hand Sunday, January 20, 2019, at 63 years of age. Born in Lynn, Arkansas, to Alice and Silas Baker, one of ten children. Connie retired after 30 years from ASCO Hardware. She enjoyed working and met so many people who appreciated her talent and experience in the Construction Hardware industry.
She was devoted to her three beautiful grandchildren, Jessica, Carson and Jarrett Coleman. When each were babies, she loved caring for them every weekend. Sharing her grandmother's love. Connie loved the water and spent summers at the pool and always happy having her grandchildren with her. Her passion for caring for them never ended as they grew up.
Her hobbies were many. She enjoyed sewing especially for her grandchildren. Connie loved her time at deer camp and hunting as well. But mostly sharing herself with others. She could spend all day with her husband Ron sitting in a boat fishing even when they were not biting. She liked to read and playing games on her tablet. In later years, her biggest pleasure was spending time with Ron working in the yard, on house projects or doing nothing with him. Being a home body at the pool, watching humming birds or taking pictures especially sunsets.
Connie is survived by her husband of 26 years and especially being a loving, devoted wife to Ron. Her children are her son, Anthony Jarrett, daughter, Stephanie and husband Chris, daughter, Wendy and husband Nick. And three beautiful grandchildren, her pride and joy, Jessica, Carson, and Jarrett Coleman. Surviving brothers, including Gene (Barbara) Baker, and Ed (Willie) Baker and 20 nieces and nephews. Connie is preceded in death by her parents, her brothers, JT, Leon, Tom and Mike Baker, her sisters, Ernestine McClung, Rubeline Holder, Bobbie Mason, and Betty Katherine Baker.
Connie flourished in life serving others. Even in sickness, never complaining, but concerned for others. She loved people so much.
A celebration of her life is Thursday, January 24, 2019, with visitation at 11:30 a.m. and service at 12:30 p.m. at Roller-Owens Funeral Home, 5509 JFK Blvd, North Little Rock. Burial will follow at Rest Hills Cemetery, 7724 Landers Road, North Little Rock.
Connie loved laughter and sharing herself with others.
Memorials can be made to Out of the Woods Animal Rescue where she found Grace Kelly and spent every day loving her or your favorite charity. Online Guestbook: www.rollerfuneralhomes.com/owens.
Published January 23, 2019
OBITUARY SUBMITTED BY:
Roller-Owens
5509 JFK Blvd., North Little Rock, AR
E-mail: owens@rollerfuneralhomes.com
Phone: 501-791-7400