Maxine Brown Russell
of North Little Rock, AR, 1931 - 2019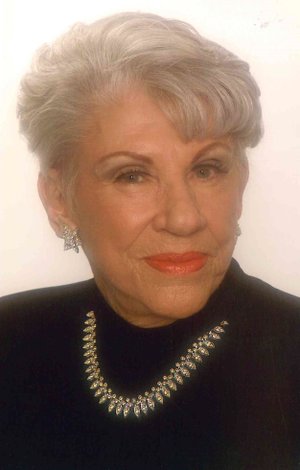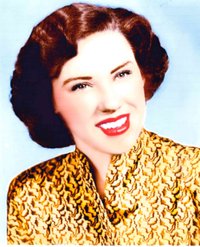 Maxine Brown Russell of North Little Rock, the vivacious entertainer, mother, grandmother, aunt, sister and friend passed today at Bowman Hospice in Little Rock, Arkansas from complications of heart and kidney disease at the age of 87. Her family was by her side.
Born April 27, 1931 in Campti, Louisiana, Russell was predeceased by her parents, Floyd and Birdie Brown, sisters Bonnie Ring and Norma Sullivan, brothers Jim Ed Brown and Raymond Brown, and her son, Tommy H. Russell, Jr. She is survived by two children, Jimmy Russell (Mary) and Alicia Short (Curtis), six grandchildren (Caitlin, Daniel, Meredith, Eva, Patrick and Katherine), and two great-grandchildren (Atlas and Aina).
As one-third of the popular Country trio The Browns, Maxine enjoyed a lengthy career that spanned the 1950s and '60s. The group released multiple "million-sellers," including "The Three Bells," "The Old Lamplighter," "Scarlet Ribbons," and "Send Me The Pillow You Dream On." As a songwriter, her first taste of success came with The Browns' release of "Looking Back To See."
Maxine was the "cut up" of the globally-renowned trio, and always the life of the party during the group's tours, including jaunts in the U.K and Japan. The Browns joined The Grand Ole Opry in 1963 and appeared on hit television shows of the day, including: The Ed Sullivan Show, The Arthur Murray Show, The Perry Como Show, American Bandstand with Dick Clark and The Jerry Lewis Show.
In 2012, Russell was awarded the Ella Dicky Literary Award for her 2005 autobiography, Looking Back To See. The Browns were proud members of The Arkansas Entertainers Hall of Fame, The Arkansas Walkway of Stars, The Missouri Walkway of Stars, and recipient of a Lifetime Achievement Award from the Arkansas Country Music Hall of Fame. In 2015, The Browns were inducted into the prestigious Country Music Hall of Fame.
Memorials can be made to Arkansas Country Music Awards, Attention; Charles Haynes, 6205 Kenwood Rd., Cammack Village, Arkansas 72207, Arkansascma.com.
A visitation will be held from 3–5 p.m. Sunday, January 27 at Smith-North Little Rock Funeral Home. Funeral Service will be at 11 a.m. Monday, January 28 at First NLR Assembly of God. Burial will be at 2:30 p.m. following the service at Memorial Park Cemetery in White Hall (Pine Bluff). Online guestbook at www.SmithFamilyCares.com.
Published January 23, 2019
OBITUARY SUBMITTED BY:
North Little Rock Funeral Home
1921 Main St, North Little Rock, AR
E-mail: mail@nlrfh.com
Phone: 501-758-1170